Painting Wood Siding in Little Rock, AR
There are a lot of things on the exterior of your house that makes your house look more beautiful. The doors, the windows, the roof, the painting on the house, the wood sidings, etc. together make the house look amazing. So in order to keep the house in good shape and maintain its look from the outside, it is required to make sure that the painting on the exterior of the house is intact, even the wood sidings.
If you are living in Conway, Little Rock, AR and need your wood sidings painted, you can contact Chenal Painting to avail of our wood siding painting services. Here at Chenal Painting, our skilled, trained and expert technicians use the best paints and the best quality materials to paint your wood sidings so that your house looks better than ever! So call us today at 501-830-4050 to know more about our wood siding painting service.
Why Choose Chenal Painting?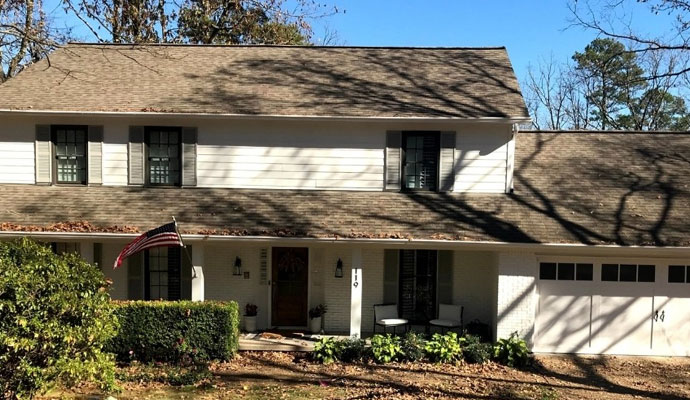 Here is a list of reasons why you should choose Chenal painting over other professional service providers in your area-
Prioritizing the Customer's Opinion- We give full authority to our client's opinions in the whole project. We make sure that every penny counts by cooperating with our clients to get the best result.
Quality Service- Our certified painters and crew will provide a wide level of services from interior to exterior paintings using the latest and high-end equipment so that you get the walls with the best texture and quality.
Customer Satisfaction- Customer satisfaction is most important in this business. So we make sure our customers are always satisfied with our work. You can also check the customer reviews to get honest opinions of our services.
Rely on Us for the Best Painting Services for Wood Siding
For a long time now, Chenal Painting has been providing top-quality painting services like wood & vinyl sidings, doors & windows, and other services to the people of Maumelle, Bryant, AR. So if you are living in these cities, and need any of our services, then contact us online today or call us at 501-830-4050.