Patio Doors Painting Service in Little Rock, AR
There are a lot of different types of doors that people choose to install and use at their houses to make their homes look pretty. One of the most common and most beautiful choices is the patio door. These doors with glass in the center and wood covering the edges look astonishing when installed in a house. But what if the paint of the wooden part of the patio door wears off? It destroys the total beauty of the door. So if the paint does come off or if there is a need for painting them for any reason, it is wise to get it done as soon as possible so that the house looks nice and beautiful all the time.
If you are living in Bryant, Conway, AR and need patio door painting services for your home or your workplace, Chenal Painting is there to the rescue! Our skilled, trained and highly experienced workers use the best paints and the best materials so that you are highly satisfied with our painting service. So call us today at 501-830-4050 to get your patio doors painted!
Why Choose Chenal Painting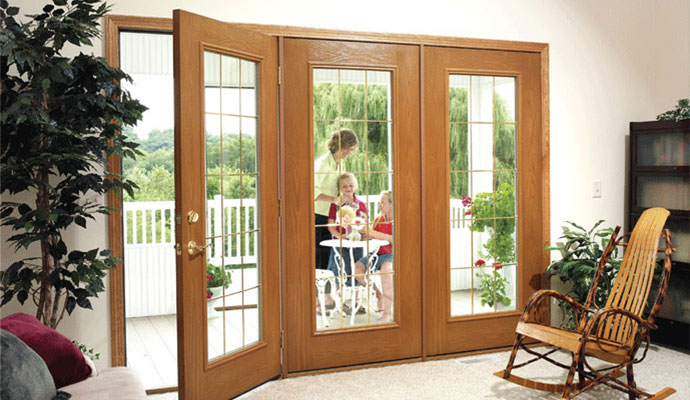 Here is a list of reasons why you should choose Chenal painting over other professional service providers in your area-
Prioritizing the Customer's Opinion- Throughout the process, we provide our clients with complete authority. By collaborating with our clients to achieve the greatest results, we ensure that you get the worth of your money.
Quality Service- Our licensed painters and crew will give a wide range of services, from interior to exterior painting, utilizing the most up-to-date and high-end equipment to ensure that you receive the best texture and quality on your walls.
Customer Pleasure- In this industry, customer satisfaction is crucial. As a result, we make certain that our customers are always happy with our work. You can also read user reviews to gain an unbiased perspective on our services.
Meeting Deadlines- We understand how critical it is for a restaurant owner to open his or her business as quickly as feasible. Our professional painters respect your schedule and ensure that the job is completed before the deadline.
Rely on Us for the Best Patio Door Painting Services
Here at Chenal painting, we provide the best patio door painting services to the people living in Little Rock, Maumelle and other nearby AR cities. Our other painting services include - wood & vinyl sidings, doors & windows, etc. So if you are interested in availing of any of our painting services then call us today at 501-830-4050 or contact us online.