Interior, Exterior & Commercial Painting in Little Rock, Conway, & Benton
Your Top Residential Painting Contractor in Little Rock, AR
A beautifully painted home is a source of pride. Years of use and exposure to weather conditions take a toll on exterior paint. Chenal Painting Company can restore your home's former glory. As an expert in-house painting services provider, we use premium paints, all containing a low-to-zero VOC's (volatile organic compounds) to protect you and your loved ones from dnagerous chemicals & vapors.
Count on Chenal Painting Company for the best services related to painting for residential properties around Jacksonville, Benton, and Roland in Greater Little Rock and throughout other regions from our other service area. Please feel free to contact us at 501-830-4050 or through our online contact form to talk to our customer assistance team and learn more about the services we provide.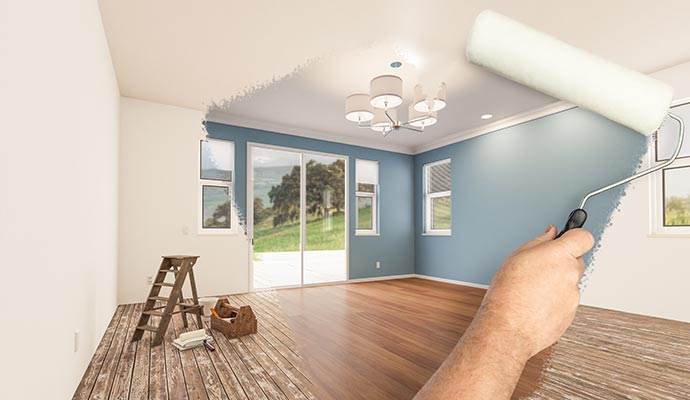 Chenal - Your Trusted Fence Painting Contractor in Benton and Jacksonville, AR
At Chenal Painting, our goal is to provide the best staining or painting service for your residential property. We complete our tasks within the estimated time. We use a comprehensive quality-control program to provide complete satisfaction to customers. Our painting services include both interior and exterior options for your home.
Pick Chenal Painting For the Best Service in Little Rock
We are a reliable company in the painting industry for decades.
Our team have the kindness and are upright to handle you and your property in the right manner.
Our crews are always on time and can serve you at your scheduled time and availability.
Clean and respectful team members to both the environment and the workplace.
We are ready to begin your project whenever you are ready.
We can work outside of regular business hours and on weekends to ensure that the job is finished with minimal disturbance to you or your business.
Satisfaction of our customers is our main goal, and we promise that the task will be finished correctly and on time.
Call Chenal Painting at 501-830-4050 or contact us online for a consultation or further information about our services.