Painting Services in Cabot, AR
Everyone wants a house or a commercial space with proper decoration and painting is the best possible way so. The painting both interior and exterior determine the tone of the building or a house. With the right sets of color patterns, it can be a masterpiece in the decoration.
But for that, everyone wants a commercial painting contractor from whom they can avail themselves of the best service at an affordable price. Well, if you are living in Cabot of Arkansas then you are in luck. Chenal Company is the best place to get your paintings to be done. We are offering professional painters and skilled crew who will amaze you with their exemplary craftsmanship. So make sure to call us today at 501-830-4050 to avail of our services.
Why choose Chenal Painting Company?
Here is a list of reasons why you should choose us for professional painting services if you are living in Cabot-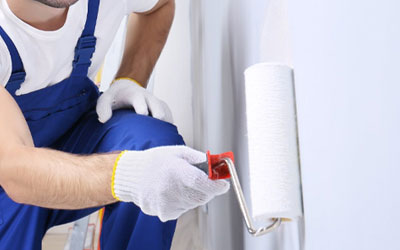 Affordable Price- Finding the best painting service is tough but what is more tough is finding the best at an affordable. That is what exactly we are providing. We handle projects from big to small but our service remain constant to every client.
Punctual and Professional- Time is an extremely important factor for our clients. So we have trained our skilled painters to maintain punctuality and be professional in the workspace.
Years of Experience and Trust-  We have been in this sector for years and have painted over 1000 homes and commercial buildings. In the years of service,  we have built complete trust with our customers.
Eco-friendly Equipment- We value your health above anything else, especially if you have children or pets. So we make sure that the paint we use is toxin-free and does not harm the surrounding.
Rely on us for the Painting Service
Chenal Painting Company also provides services like residential painting, cabinet refinishing, commercial painting, retail store painting, etc. around  Cabot of Arkansas. So if you happen to live in the mentioned city and want the best painting service for your house, then call us today at 501-830-4050 or contact us online to know more about our services!