Interior, Exterior & Commercial Painting in Little Rock, Conway, & Benton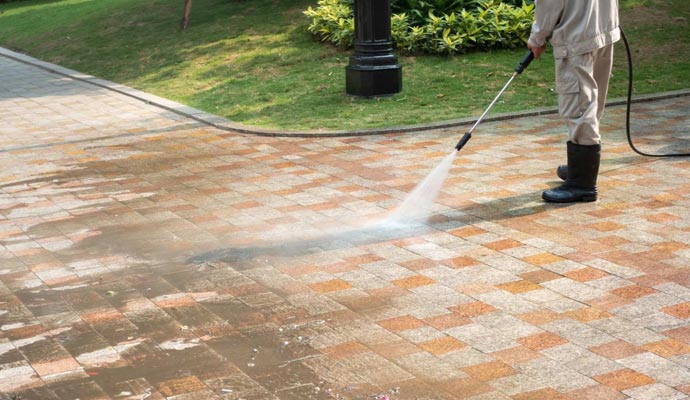 Benefits of Pressure Washing Your Home
There's a lot of debate about whether it is a good thing to use a pressure washer in cleaning your home. Some people consider it an essential part of home maintenance, with the increased water pressure cutting through years of grime and dirt quickly and easily. Others say it's actually bad for your home and could result in a lot of problems in the long run.
Because there are arguments to be made on both sides, we're going to explore both the benefits and drawbacks of using a pressure washer.
Benefits
At the proper pressure settings, pressure washing can easily and quickly clean your home of dirt, grime, and unsightly stains that would usually take a lot of effort and scrubbing to remove. This immediately makes your home much more attractive.
Pressure washing is strong enough to completely remove mold and mildew from hard surfaces. Mold and mildew rank among the biggest causes of health problems and structural issues inside a home.
Pressure washing can easily strip paint from your home's surfaces, making them perfect for repainting.
Pressure washing can give old, worn surfaces a completely refreshed and revitalized look. Examples of such surfaces include decks and tiles.
Drawbacks
Pressure washing at excessively-high settings can force moisture deep into your walls and house. This can create a perfect environment for mold growth.
Pressure washing can mark or even damage delicate surfaces if done incorrectly or unsafely.
Pressure washing can rip up turf, window screens, or mortar on brick walls.
Pressure washing can strip paint off of walls and doors even if you don't want it to.
Clearly, the drawbacks of pressure washing can easily be countered by having a professional handle it. At Chenal Painting, our service professionals regularly perform pressure-washing services that will allow you reap the benefits of pressure washing without experiencing any of the drawbacks.
Contact Chenal Painting online or give us a call at 501-830-4050 to have our experts beautify your home in the Little Rock, AR area!