Interior, Exterior & Commercial Painting in Little Rock, Conway, & Benton
Painting and Replacing Drywall in Little Rock, AR
Drywall is one of the most popular building materials. It's in homes, businesses, retail spaces, warehouses, and just about every other form or structure people use on a day-to-day basis. There are times we drywall damage needs to be replaced ASAP! After replacement, you also need to paint the drywall so that it looks clean and fresh.
At Chanel Painting Company, we can replace any drywall, then paint the new surface. Count on us in Benton, Bryant, Sherwood, and our other service areas. We also provide other services, including exterior painting, interior painting, commercial painting, and more. Call 501-830-4050 or contact us online to make an appointment.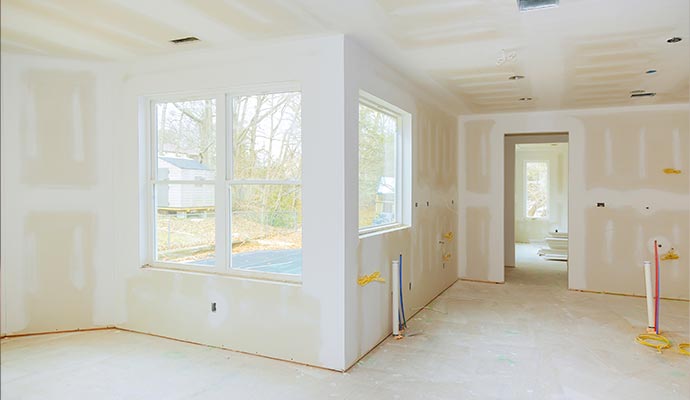 Why is Drywall Replacement Essential Before You Paint Your Property?
Water damage: In the case of extensive water damage, the best solution is to replace the entire drywall sheet -- followed by painting.
Makes for a Smoother Finish: Drywall replacement will help make the final finish of your paint job look impeccable. No one wants lumpy walls with dents and bubbles right after you've finished painting. If it's large holes or just minor flaws, patchwork is essential before painting. Fortunately, if you hire professional painters, they can do both of these jobs.
Why Choose Chenal Painting Company?
In the industry for decades
Courteous and conscientious crews
Punctual
Clean and respectful
Always ready to serve
We can work after business hours and on weekends
Customer satisfaction is our No. 1 priority
Count on Chenal Painting to Paint Your Dry Wall in Little Rock
Don't let bad or damaged drywall ruin your home's look. Improve the appearance by replacing it, then and adding a coat of paint. Chenal Painting Company is the top painting company in Little Rock, so you can depend on us. Contact us online or call 501-830-4050 to schedule an appointment.