Interior, Exterior & Commercial Painting in Little Rock, Conway, & Benton
Hotel Painting in Little Rock, Benton & Jacksonville
Hotel painting comes with its own set of challenges -- from needing both exterior and interior updates or new coats, to meeting hotel opening/re-opening deadlines, or completing work with minimal inconvenience to guests or workers. You need the Chenal Painting professionals.
If located in the Bryant, Cabot, Hot Springs, and Jacksonville, AR, or anywhere in our AR service area, call us at 501-830-4050 if you're in need of hotel painting services. For painting guest rooms, restaurants, bars, lobbies, workout or office areas and more, you need the skilled experts at Chenal Painting, the exterior/interior paint leaders in Greater Little Rock. Get what you need or want in your hotel painting services. Get Chenal.
Chenal Painting Is The Hotel Painting Leader in Little Rock & Benton, AR
With Chenal Painting, your newly-painted hotel will look its best because of: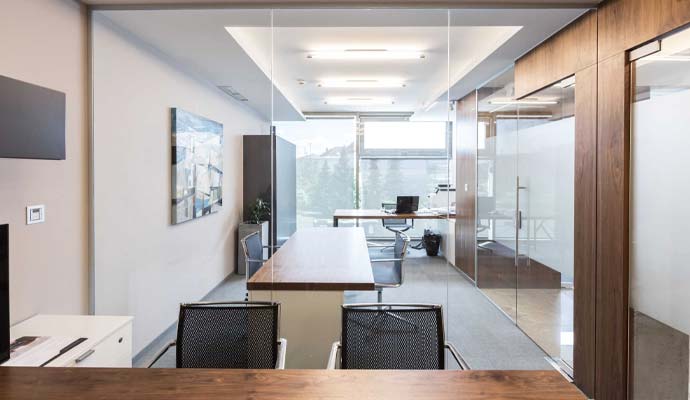 Trained professionals: Don't risk poor, substandard work on amateur contractors. The pros are at Chenal.
Guests are not disturbed: We can complete work with minimal-to-no disruption to your overnight guests.
Safety: We take all necessary precautions in your commercial spaces and make sure this is our utmost consideration.
Saves time: Our contacts come with strict deadlines that keep us on task and on time.
Saves money: Chenal is a leader in affordability for the services we provide.
Structural problem detection: You'll be notified immediately if we run across structural issues with walls or spaces we paint.
Design, materials and aesthetics: We want your hotel paint and decor to show off your personality, style, and values. We'll work to bring that out to your ultimate satisfaction and comfort.
Technology: Our latest painting equipment moves the job along efficiently.
Choose Chenal Painting for Hotel Painting Service in Little Rock, Benton & Bryant, AR
Chenal Painting has been a top-of-the-line provider of painting services for those living in the Conway, Hot Springs and Jacksonville, AR areas for many years. We are your first choice for hotel painting, exterior painting, commercial painting, and more. Let us know if you're in need of our services in Greater Little Rock, AR, by calling today at 501-830-4050, or contact us online for more hotel painting questions.