Interior, Exterior & Commercial Painting in Little Rock, Conway, & Benton
Faux Finishing in Little Rock & Jacksonville, AR
Using faux finishes or faux painting is an elegant approach to giving your home or business a one-of-a-kind appearance and feel. At Chenal Painting, our skilled craftsmen combine their many years of expertise in faux finishing to establish a strong basis for faux decorating. You can have original, artistic walls if the surface is smooth and even, additionally, you can easily paint over it if you want to change it.
Chenal Painting has the equipment, tools, and expertise to handle your faux finishing and give your home, including kitchens, garages, bathrooms, a new look and give you 100% satisfaction. We have provided faux finishes for Little Rock, Roland, Hot Springs, Maumelle, and other nearby areas in Arkansas. Call us at 501-830-4050 or contact us online today for a FREE estimate. Our additional services are cabinet refinishing, cabinet painting, cabinet materials and more.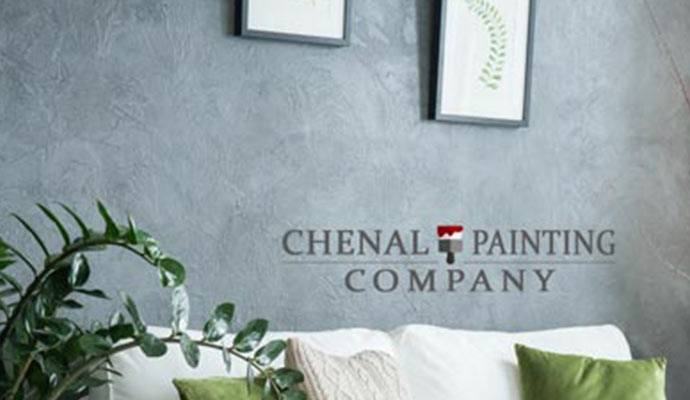 Some Benefits of Faux Finishes or Faux Painting
In addition to saving money, faux finishes offer a number of other benefits, such as:
The combination of finishes gives you a lot of room for creative expression.
An accent wall is a good choice since it allows for the use of many colors while still bringing the space together.
A faux finish may maintain its flawless appearance for a more extended period of time than some of the materials that it imitates if it is applied by seasoned specialists who are equipped with the appropriate procedures for sealing.
Traditional, single-color painting may not be as effective as a faux finish in making a small room appear larger because of the texture illusion it creates.
Contact Chenal Painting for Faux Finishing Services
Ready to see what your kitchen or dining room looks like after faux finishing? Call Chenal Painting at 501-830-4050 to get your no-risk quote today or click here to schedule services ASAP at your property in Arkansas.