Professional Painting for Schools in Little Rock, Conway, & Benton
Each and every one of your institution's classrooms and campus buildings should be spotless and comfortable for all of your pupils, from kindergarteners to seniors. Peeling paint is a common sign of hidden issues beyond the surface. Students are more able to concentrate, learn, and enjoy their time at school when proactive painting maintenance is performed.
Chenal Painting is dedicated to ensuring the highest levels of durability, health, safety, and regulatory compliance while working with school administrators and campus facility managers. Our paints are durable enough to survive daily use in busy environments like classrooms, cafeterias, dorms, and gyms.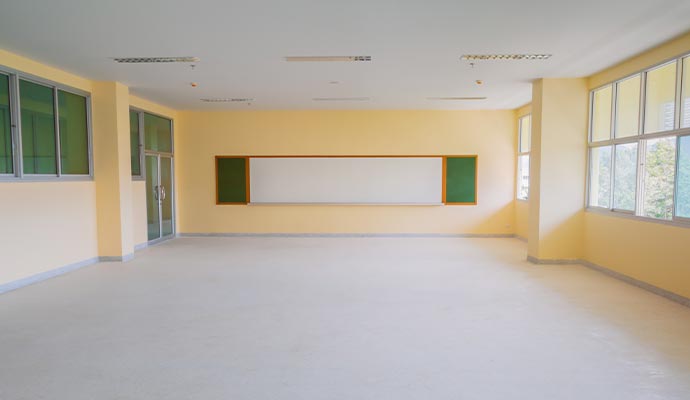 Let's Bring The Light to Your School
For more than two decades, we have specialized in painting the interiors and exteriors of educational facilities. We understand the importance of making a positive impression on faculty, parents, students, and benefactors of schools. We take painting very seriously and can provide you with a finished product that you will be pleased with for the years to come, whether it's just the lockers or the entire school. So, call us today at 501-830-4050 for further information
Other Services Chenal Painting Offer
Our commercial painting services don't stop at school painting. We also provide:
Get in Touch with Us If You Need Professional Painting Services for Your School
There is no need for you to stress out over painting the school. There's no need to add "painter" to your list of duties as well. We are pleased to take on those responsibilities.
Get in touch with us today to schedule a free consultation and estimate, or just to ask us some questions about our school painting services in Maumelle, North Little Rock, Roland, and throughout our service area. We're excited to begin collaborating with you and your institution. Don't be late to contact us by calling us at 501-830-4050 or just click here to contact us online.