Roof Refinishing & Restoration in Little Rock
The roof is the first defense of your property against the weather. However, just like every other part of a building, time causes decay on your roof as well. If your roof is over 20 years old or is starting to show noticeable wear and tear, you need to contact Chenal Painting for the best roofing services available in Little Rock, Benton, Jacksonville, Bryant, and other cities within our service area.
We partner with our sister company, Chenal Restoration, to provide you superior roofing services in addition to our flooring and residential painting services. When you need help upgrading your home or office, trust Chenal for the services available anywhere in Arkansas. Call us at 501-830-4050 for more information or click here to make an appointment.
Restore Your Roof in Jacksonville, Maumelle, & North Little Rock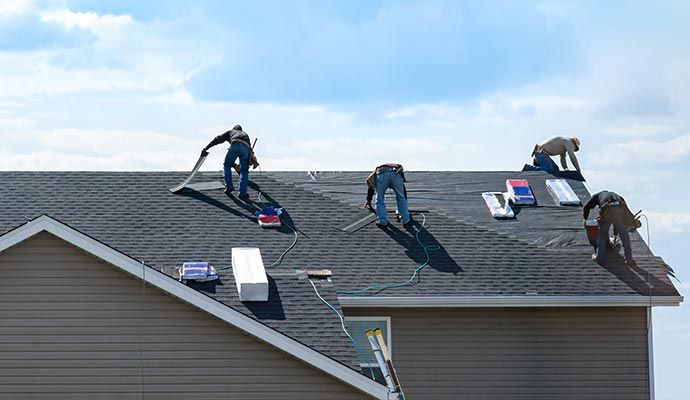 At Chenal Painting, our goal is to provide the best services for your property. We can provide both interior and exterior services for your home or workplace. Along with an ongoing comprehensive quality-control program to provide 100% customer satisfaction, we complete our tasks within the estimated time.
Choose Chenal for Roofing Upgrades in Little Rock
Among the many reasons to choose Chenal Painting to handle your roofing upgrades in Arkansas, the best reasons include:
We have the experience of painting and restoring properties for decades.
Courteous and conscientious crews who care about you and your property.
No hidden charges or faulty workmanship.
Punctual crews who will work around your schedule and hours of operation.
Clean and respectful crews to both the environment and the workplace.
We can start your project when you are ready.
We can work after business hours and on weekends to complete the project with minimal interruptions for you or your business.
Customer Satisfaction is our #1 Priority and we get the job done right and as scheduled.
Simply call us at 501-830-4050 or contact us online for a consultation or further information about our superior roofing services.