Interior, Exterior & Commercial Painting in Little Rock, Conway, & Benton
Roof Repair & Refinishing in Little Rock
Your home's first line of defense against the elements is its roof. Unfortunately, time also brings about decay on your roof, just like it does on every other component of a building. If your roof is more than 20 years old or is beginning to exhibit observable signs of wear and tear, you should contact with Chenal Painting for the best roofing services available in Benton, Little Rock, Bryant, Jacksonville, and other cities within our service area.
We have the competence and understanding to handle a variety of roof repair and refinishing needs, from minor repairs to full roof restorations, thanks to our staff of highly qualified and experienced professionals. To arrange a consultation and guarantee a long-lasting, gorgeous, and practical roof, dial the number 501-830-4050 or click here to find out more about us.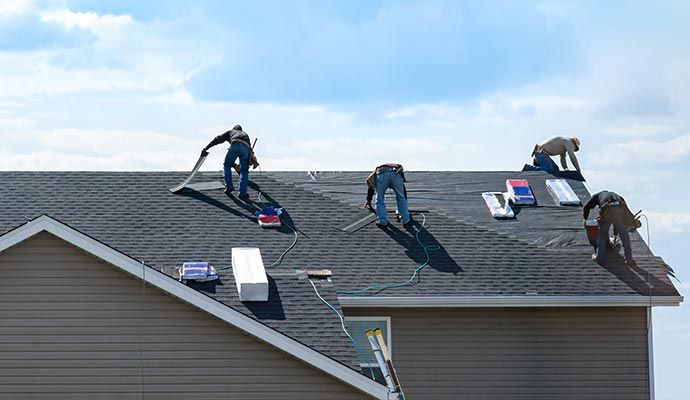 Restore Your Roof in Jacksonville, Maumelle, & North Little Rock
Our aim is to give your house the best services possible. For your home or place of business, we offer both exterior and interior services. We do our tasks within the specified time frame and use an ongoing, careful, and detailed program to ensure full client fulfillment.
For the Finest Roofing Upgrades, Choose Chenal
The main causes for picking Chenal Painting to manage your roofing upgrades in Arkansas are as follows:
Knowledge and Experience: Our team of roofing experts have years of professional experience.
Complete Roofing Services: To meet your specific demands, we provide a wide range of roofing upgrades, including roof coating and roof replacement, and more.
Quality Materials and Workmanship: We offer high-quality materials without extra fees or poor construction.
Tailored Solutions: In order to assess the state of your roof and offer unique solutions, our staff collaborates closely with you.
Great Customer Service: From beginning to end, we are dedicated to provide outstanding customer service.
Licensed and Insured: Chenal Painting is a roofing contractor that is fully licensed and insured.
Make an appointment for a consultation with us right away, and let us turn your roof into a sturdy and beautiful addition to your home by dial 501-830-4050 or click here