Interior, Exterior & Commercial Painting in Little Rock, Conway, & Benton
Floor Installation in Little Rock & Conway, AR
Are you looking to transform your space with a stunning new floor? At Chanel Painting Company, we provide top-quality floor installation services to residential and commercial clients. Our team of experienced professionals has been serving customers for many years, and we take pride in our service quality and attention to detail.
Whether you need a new floor installed in your home or commercial space, we have the skills and expertise to provide the best floor installation service.
We can help you choose the perfect flooring material according to your needs and budget. Call us at 501-830-4050. We provide our services in Sherwood, Jacksonville, Bryant, Benton, and other cities in our service area. 
Floor Installation Process at Chenal Painting Company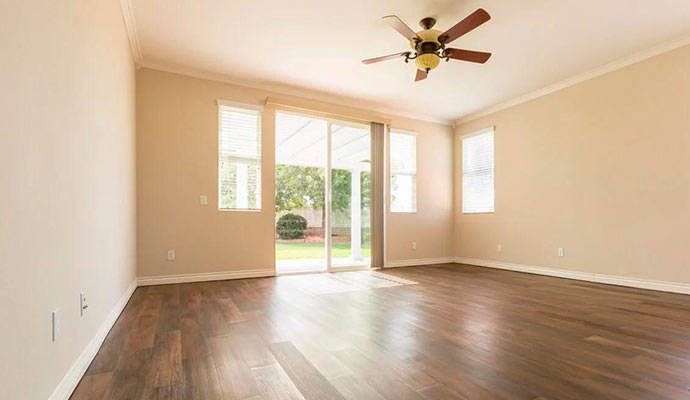 Our floor installation process begins with a free consultation. We will discuss your flooring needs and preferences, take measurements of the space, and provide you with a detailed quote for the project. We will also answer any questions our clients may have about the installation process and the materials we use.
Once the client has approved the quote and selected the flooring material, our team will schedule the installation at a time that is convenient for you. We will arrive on time with all the industry-standard tools and materials to complete the job efficiently and effectively.
During our company's floor installation process, we take great care to minimize disruptions to your daily routine and to keep the work area clean and tidy. We will remove any old flooring, prepare the subfloor as needed, and install the new flooring with precision and attention to detail.
After the floor installation is complete, we will do a final walkthrough with the client to ensure that our service quality is the best. We offer services for commercial and residential properties. 
Have Faith in Chenal Painting Company's Floor Installation Service
At Chanel Painting Company, our team is committed to providing our clients with exceptional floor installation service using the best quality materials. We believe that a new floor can transform the look and feel of your home or business, and we are dedicated to helping you achieve the perfect look for your space. Contact us today to schedule your free consultation. We provide our services in Hot Springs, Jacksonville, and other cities in our service area.