Interior, Exterior & Commercial Painting in Little Rock, Conway, & Benton
Cabinet Material in Conway, AR by Chenal Painting
Want a professional cabinet refinishing service at the best price? We have you covered. Here at Chenal Painting Company, we provide the best quality cabinet refinishing services with the best available material in the market. That is why the people living in Conway, Benton, and other regions from our Arkansas service areas who require cabinet refinishing can always rely on us.
We are the best in business by providing the best crewmembers and experts, So if you are interested in refinishing your house, you can call us at 501-830-4050 or click here to contact us online for further inquiry.
Types of Cabinet Materials
Different types of cabinet materials are used in cabinet refinishing. Among them, we will be going through the common ones. These are as follows-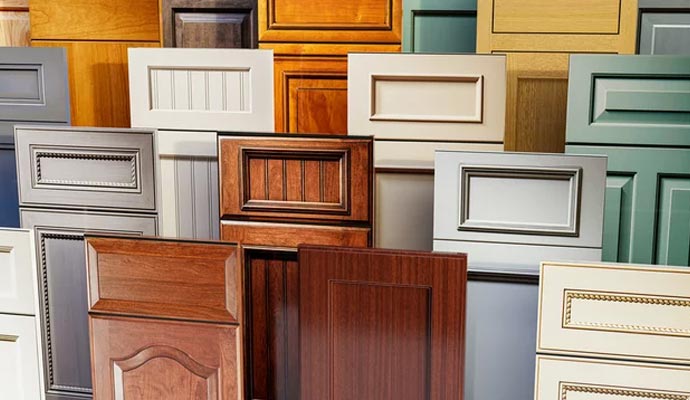 Plywood: The layers of wood are stacked at right angles to one another and then glued, heated, and pressed together to form the finished product. Plywood is the material with the best strength-to-weight ratio of any cabinet construction material. It is rigid and sturdy too.
Hardwood: A natural wood product, is solid hardwood. Each piece of wood has its own distinct color, grain pattern, and feel. This often consists of mineral streaks as well as knots. The particular allure and stunning beauty of hardwood cabinets are further enhanced by the inherent differences that occur in this type of cabinet material.
Wood Veneer: A thin layer of solid hardwood is peeled away from the surface of a log to produce veneer. They normally have a thickness of fewer than 2 millimeters and are frequently pressed and adhered to other materials in order to create flat panels.