Interior, Exterior & Commercial Painting in Little Rock, Conway, & Benton
Garage Cabinet Refinishing in Conway, Little Rock & Benton
If you are tired of the appearance of your garage cabinets, there is no need to get a new one. Refinishing your garage cabinets is a cost-effective way to freshen up the look of your garage. The experts at Chenal Painting have more than two decades of experience in this field, making them the best choice for this endeavor. You can rely on us to get the work done right the first time.
For your convenience, we'll refinish garage cabinets based on our expertise and experience that'll keep your valuables safe while also making it simple to locate them. To get an embellished garage cabinet call 501-830-4050 or click here to schedule an appointment ASAP! We also offer free estimates for residential and commercial customers in Cabot, Jacksonville, Sherwood, Maumelle, and Hot Springs.
Types of Garage Cabinets We Refinish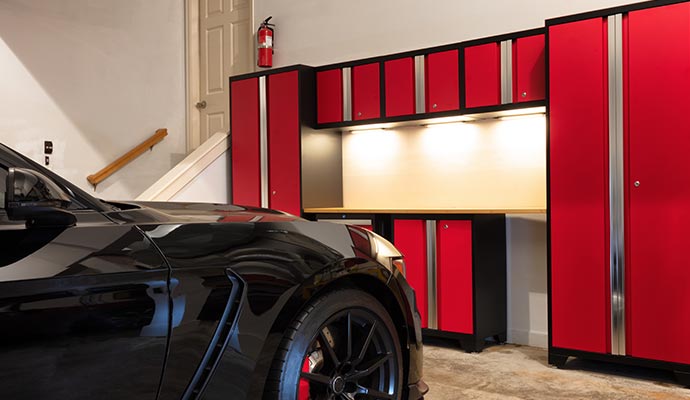 Modular cabinets: These mass-produced cabinets are pre-designed. Mixing and matching cabinets create an easy-to-assemble system.
Custom-fit cabinets: Custom-built cabinets are more personalized and professionals are needed to install them.
Semi-custom cabinets: These are the combination of modular and custom cabinets.
Techniques We Utilize for Grage Cabinets
Painting by Hand
Sealing & Protecting
Antiquing, Crackle, & Glazed Finishes
Color Matching
Faux Finishing
Stripping Existing Woodwork
Staining Surfaces
Varnishing Surfaces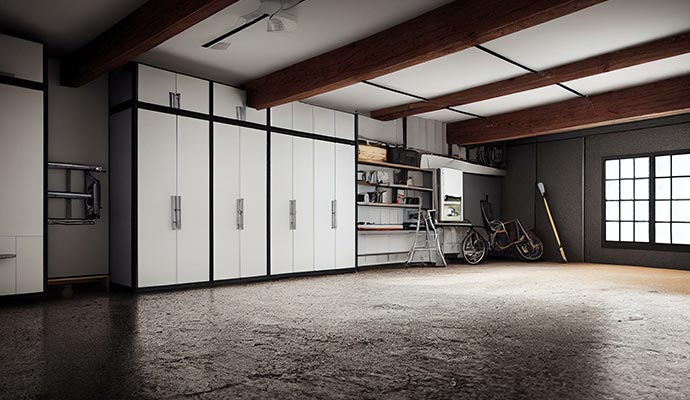 Why Choose Chenal Painting?
Highly skilled professionals
Effective techniques
Over 25 years of experience
Free estimates
Family-owned and operated
Quick response
Decorate Your Garage Cabinets with Chenal Painting in Little Rock, Benton, & Cabot
Storage cabinets in your garage can not only increase your storage capacity but can also give you more options for storing your belongings. As a bonus, you can keep your stored belongings safer from the dirt and dust that accumulates in garages, as well as valuables and hazardous materials out of easy reach. Chenal Painting will be more than happy to help you if you're planning to refinish your garage cabinet. To learn more, call 501-830-4050 or click here to schedule a reservation for services ASAP at your home or office in Arkansas.