Interior, Exterior & Commercial Painting in Little Rock, Conway, & Benton
Restaurant Painting in Little Rock & Benton, AR
Attractive, warm and colorful paint on the exterior and interior of a restaurant brings both curious and loyal dining patrons. Restaurant owners know one of their most crucial investments in the life cycle of their establishment is paint.
Restaurants in Conway, Cabot, Benton, and throughout AR frequently need or choose restaurant painting services. It raises the restaurant's profile and helps it fit in with its surroundings, which can be beneficial. Painting a restaurant is a good way to preserve its exterior from the elements and give it's interior a fresh new look.
If you live anywhere across our AR service area and are thinking about restaurant painting to enhance its value, then Chenal Painting is your ideal solution. Our highly qualified painters and team will help you with all of your painting and remodeling needs. Our complete restaurant painting services can revitalize the exterior and inside of your business. Call Chenal now at 501-830-4050 to learn more about our other painting services in Little Rock, AR, area.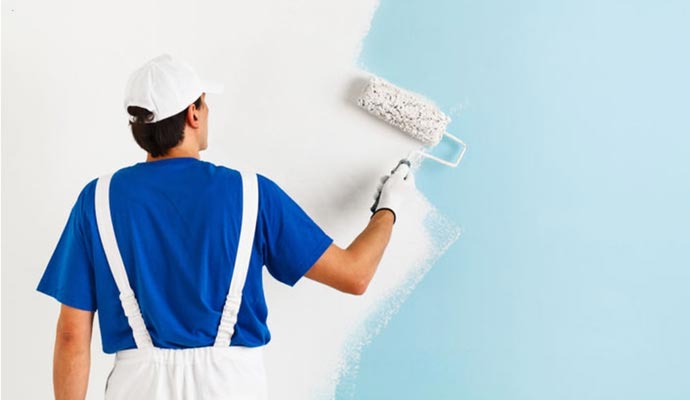 Why Chenal Painting For Little Rock Restaurants?
Reasons to choose Chenal Painting Company for painting your restaurant in the Little Rock, AR, area:
High-Quality service: We use the latest equipment and the most advanced methods to provide you with the best texture, coverage, and quality wall.
Prioritizing Client Requirements: Your thoughts and ideas are important to us, and we want to implement them. We pay attention and do our best to address your problems if you have any particular demands or requests.
Always met deadlines: We understand the urgency of finishing or modifying a restaurant's decor. We'll wrap up by the agreed upon time and leave you with no mess.
Client Satisfaction: Complete customer satisfaction is our No. 1 priority. Go through our reviews to know more about customer feedback about our restaurant painting services.
Trust Chenal Painting for The Best Restaurant Painting Service in Benton, AR
Residents of Roland, Little Rock, Cabot, and other Arkansas cities can rely onChenal Painting's wide range of services like cabinet refinishing, wallpaper removal, residential painting, commercial painting, and more. Anytime you need professional and quality restaurant painting services, then call Chenal Painting at 501-830-4050 or click here to learn more about our services.