Interior, Exterior & Commercial Painting in Little Rock, Conway, & Benton
Sealing and Protecting The Paint in Little Rock & Jacksonville
Sealing and protecting the paint on your walls, floors, cabinets, and kitchen are very important to keep the beauty of your house for a long time. Protecting your investment by painting and sealing is one of the best returns on your investment and one of the easiest ways to improve the look and feel of your home. So if you need a sealing and protecting services to save the paint and want to make it last, contact Chenal Painting.
Our highly skilled paint experts provide superior quality sealing and protection, which gives your wall paint more perfection and a smooth finish. For assistance in Little Rock, Jacksonville, Scott, Bryant, or throughout our AR service area, call us at 501-830-4050 right now.
Some Important Reasons to Apply Sealing Before Painting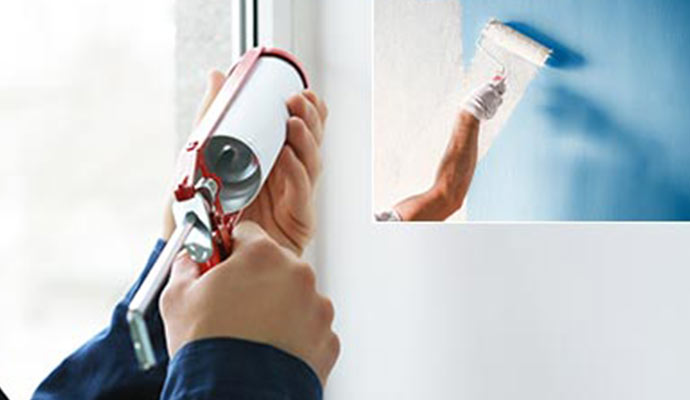 Sealing the surface improves paint application: It will be much simpler to peel off the paint if you don't seal the surface properly. The sealant forms a protective layer between the paint and the surface, preventing the paint from peeling off. Painting an area that has been exposed to weather conditions like rain or direct sunlight requires extra attention.
Sealing helps to avoid stains: Without a sealant, grime and debris may readily penetrate the surface. Because of this, your paintwork may end up looking worse than before, and scrubbing it off may be more of a hassle. This may be avoided by sealing the surface before painting.
Sealing guards against damage to the surface: If the wall isn't sealed properly, it might scratch. If you seal the surface first, it will be less likely to get scratched or have breakage, and your paintwork will last longer. It's important to use a high-quality sealant and do the job right, even if you're just painting the inside.
Allow Us to Assist You in Sealing and Protecting Your Paint
Chenal Painting understands how important it is to protect and seal your paint so that it can last for a long time. Simply call us at 501-830-4050 for more information about Chenal Painting or click here to make an appointment today! We also provide services for staining & sealing, cabinet painting, cabinet materials and more.