Interior, Exterior & Commercial Painting in Little Rock, Conway, & Benton
Professional Cabinet Refinishing Process in Little Rock, AR
If you are looking for a cabinet upgrade then you might want the best quality service. Chenal Painting Company is a reliable service provider that has the most skilled experts who have product awareness. When you are choosing our company, you can rest assured that we will handle the whole cabinet refinishing process for you.
We will work effortlessly with the right equipment to make your old cabinets look fresh again. If you are living in Benton, Little Rock, and other cities from our Arkansas service area and require expert cabinet refinishing then call us today at 501-830-4050 or click here to contact us online.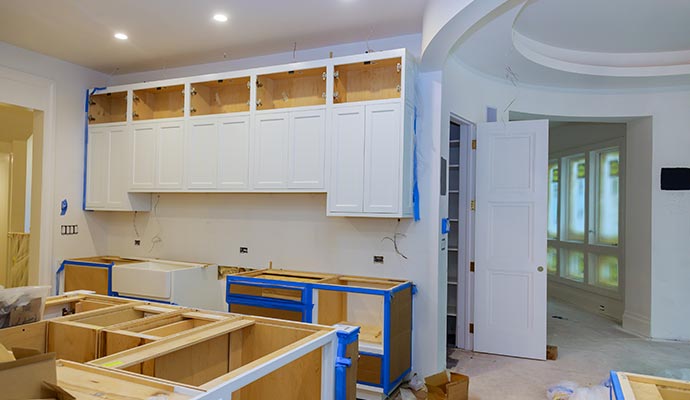 Our Professional Cabinet Refinishing Process is Top Standard
Our process is very organized and effective. When we strip the old coating, we make sure we do it with proper attention and do not damage the assets. When we clean and remove the finish, we do it using the best quality products that are not damaging and harmful to your body.
Your cabinet's finish will determine the kind of remover they need. For a more difficult task, such as removing many coats of paint or industrial finishes, they could need a more forceful remover. Guaranteeing that the new surface merges flawlessly with the wood is a very important step that should be completed by a skilled expert. That is why we make sure to provide the best and most highly skilled crew members to complete the task with ease.
Believe in Us for Reliable Cabinet Refinishing in Your House
Here at Chenal Painting Company, we take care of your cabinet as if it were ours and provide specialized care for it. Our service is always reliable and effective. We also provide other cabinet refinishing services such as garage cabinet refinishing, bathroom cabinet refinishing, etc. in Conway, Roland, and other cities throughout the Arkansas service area. So if you are interested to have one in your house then call us at 501-830-4050 to get a free estimate.