Interior, Exterior & Commercial Painting in Little Rock, Conway, & Benton
Repainting Patched Drywall Repainting | Little Rock & Bryant, AR
Repaired or patched drywall, especially on a large scale, can be difficult to seamlessly match to surrounding walls. Repairing and repainting patched drywall requires a careful fix, patience and attention to detail. Done incorrectly or without the proper preparation, patched or uneven textures can look more obvious under certain paint colors.
Our Chenal Painting Company home painting professionals have years of expertise in repainting patched drywall. Our process allows drywall to achieve flawless coverage and results, efficiently and beautifully.
Contact Chanel Painting company when you require immediate and effective service for dry wall patches repainting in Benton, Bryant, Sherwood, North Little Rock, Jacksonville, and throughout our AR service area. Call us at 501-830-4050 or contact us online to learn more and arrange a consultation.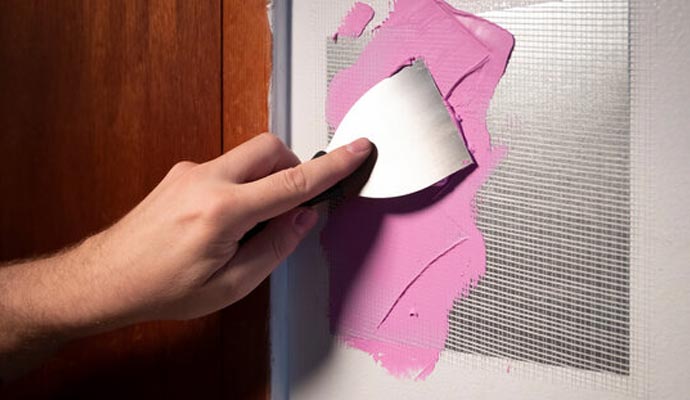 Why Patched Drywall Repainting By Chenal?
Repainting patched drywall is purely aesthetic for many homeowners. Damaged drywall is easily evident and ruins the look of your house. While some people would prefer to hide the patches with a wall hanging or piece of furniture, there are a number of other advantages to repainting patched drywall to restore it.
Stabilized, repaired drywall is structurally better for your home, and repainting patched drywall enhances your resale chances and overall value. Leaving patched drywall for later increases chances of further damage and more difficult, costly future repairs. Don't delay, call Chenal Painting today at 501-830-4050.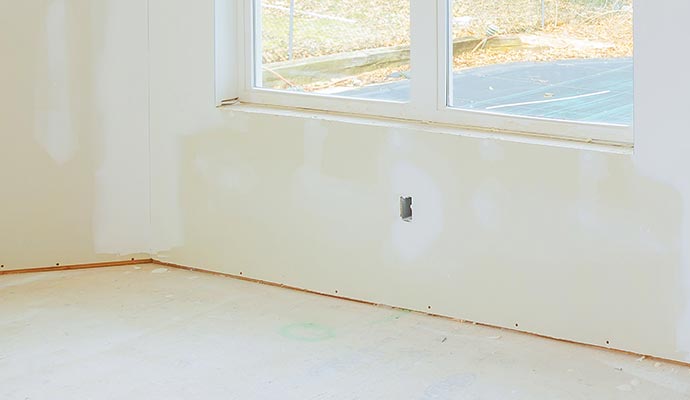 Choose Chenal & Choose More Advantages
Decades-long industry experience
Courteous crews sensitive to your needs
On time, efficient
Clean and caring for your space
Always ready to serve your
Flexible hours on weekends and after business
Customer satisfaction is our top priority
Trust Chenal For Repainting Patched Drywall in Little Rock, Cabot & North Little Rock, AR
Don't let patched drywall ruin your home's appearance. Repair and repaint with Chenal Painting Company, your superior paint solution in Little Rock and the surrounding area. Contact us online or call us at 501-830-4050 to learn more and arrange a consultation for exterior painting, interior painting, commercial painting, and much more.