Interior, Exterior & Commercial Painting in Little Rock, Conway, & Benton
Color Consultation in Little Rock, Conway & Benton
Color choice is important in remodeling your home or business. But choosing the right color for the right place is very difficult, and it may make you confused while making the decision.
There are thousands to choose from, with tons of color combinations. Choose the perfect color to complement your decor, and give your interior and exterior an outstanding look.
Chenal Painting offers color consultation for residential and commercial customers. Our skilled crew members, who have decades of experience, will consult with you to determine your tastes and preferences before making color suggestions. Whether you need to paint the inside or outside of your home, our specialists have you covered.
To schedule a color consultation in Benton, Conway, Little Rock & our other service areas, call us at 501-830-4050 or contact us online.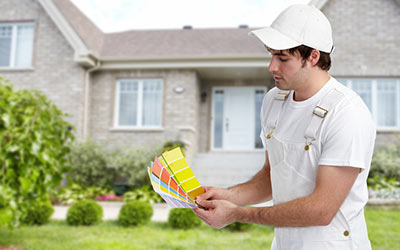 Uniqueness of Professional Color Consultation
Expertise: Chenal Painting has a team of experienced professionals with extensive knowledge of colors, trends, and design principles. By offering color consultation services, we can leverage our expertise to assist clients in choosing the right colors for their spaces.
Increased Customer Satisfaction: Choosing the wrong colors for a space can lead to disappointment. By offering color consultation services, Chenal Painting can help clients make effective decisions, resulting in higher customer satisfaction.
Consult with Chenal Painting about Your Color Preferences
At Chenal Painting, we offer trending painting colors, designs, and styles that will fit both your home painting and business painting. Our consultation service aims to help you get the best color combination for your property. So whenever you need our assistance, call 501-830-4050 or click here to learn more. We also offer free painting consultations.