Interior, Exterior & Commercial Painting in Little Rock, Conway, & Benton
Repainting After Interior Repairs in Little Rock, AR
Not only does paint make your home stand out and add visual appeal, it also acts as somewhat of a protective layer, preserving the interior or external surface. Walls and doors will eventually endure wear and tear from furniture scratches, items banging or dragging against walls and other accidents. Repainting will give your home a fresh look while also covering up some of those accidents but it should be done professionally or else you might notice flaws before they should be there.
If you already see damage on your wall, no need to worry! Chenal Painting's repainting after interior repairs can help. If you are a resident of North Little Rock, Jacksonville, or other Arkansas cities, Chenal Painting Company is the best painting and repainting solution for you! We provide the best repainting services for the interior of your homes so that the damage that had been previously visible wont be noticeable at all. So give us a call today at 501-830-4050 to get your interior repainting done!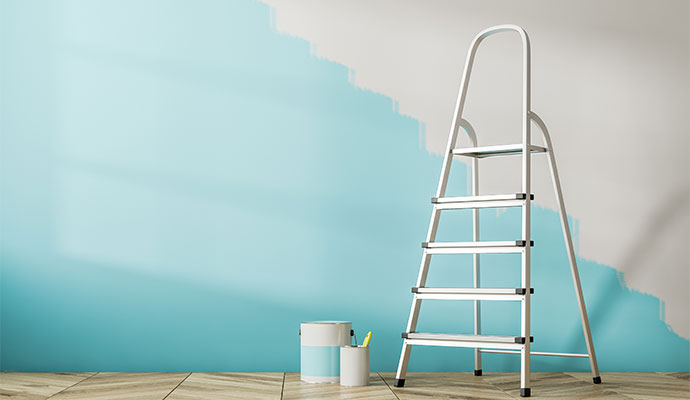 Why Chenal For Interior Repair Painting in Benton, AR?
While painting might seem like an easy job to do, there is more than meets the eye. While it is true that anyone can manually do the paint job on their own, the fact of the matter is that a professional touch will lack. As a result there will be more unexpected damages as well as improper finishes which will be noticeable and certainly won't be very appealing.
On the other hand, if the repainting is done by a professional painting service, it usually comes with a guarantee. The finishing is done perfectly and professionals know which type of paints protect the wall for a long period of time and is suitable for your household. If you live in Sherwood, or nearby AR cities, Chenal Painting is the company you can rely on.