Interior, Exterior & Commercial Painting in Little Rock, Conway, & Benton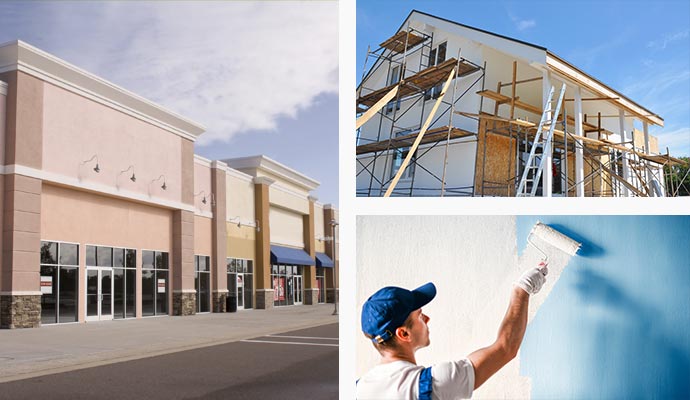 Interior and Exterior Painting in Bryant, AR
Whether you need painting services to improve the look of your residence or to recover the integrity of the home, the main point is you need a professional's touch on that. For customers in Bryant, AR, the family-owned service provider Chenal Painting Company has been a name of trust and popularity for more than a quarter-century.
Our well-trained technicians are efficient in both interior and exterior painting to provide you with the ultimate experience. We offer custom painting options and our crews work flexible scheduling times to avoid conflicting with work hours or family time. To learn more, dial 501-830-4050 or click here to schedule services at your property in Bryant.
Other Services by Chenal Painting Company in Bryant
Our services are not limited to residential properties. With more than 25 years of industry experience, our painters also handle commercial painting jobs for warehouses, office space, hotels, restaurants, retail stores, industrial parks, and more.
In addition to our residential painting option, we also offer repair services for your home that include cabinet refinishing and wallpaper removal. To read reviews about past jobs, hit this link and check out the positive feedback from our legions of satisfied customers in Bryant, Arkansas.
Needing a color update? Want to have the wallpaper removed? Or do you need more drastic updates? We can help you pick the style & colors that work best in your space.
Read More

About Interior Painting
The outside of your home is the first impression people get so let us help you make sure the colors and type of paint will give you a lasting look...
Read More

About Exterior Painting
Don't let your building make a bad first impression on customers! Large or small, Chenal Painting is here to help give your business the professional look it needs.
Read More

About Commercial Painting
Get the Best Painting Services in Bryant
A homeowner is always concerned about the charm of their home, which can easily be upgraded with a fresh coat of paint by our proven professionals. We welcome the chance to gain 100% customer satisfaction from those we serve in Bryant, AR. The painting process we follow is time-tested and ensures the best quality. We provide free consultations. To learn more, call 501-830-4050 or click here to schedule services today at your property in Bryant.