Interior, Exterior & Commercial Painting in Little Rock, Conway, & Benton
Signs that You Need to Repaint Your Home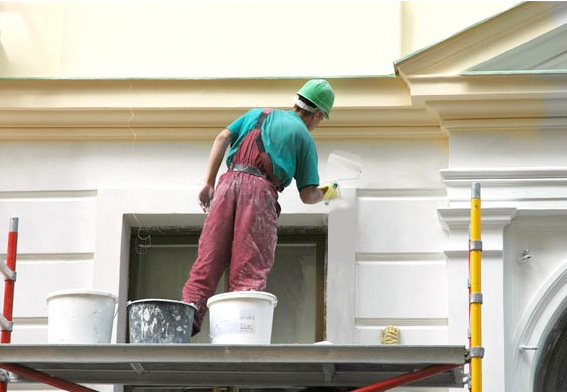 Repainting your home is a time-consuming and tiring task, but it is necessary. A fresh paint job will make your home look better, boost your property value and makes you feel better about living there. Fortunately, that does not need to happen every year but it needs to happen often enough to keep your home looking clean and fresh.
What signs should you look for to determine when it is time to repaint your home? Here are some signs you should not ignore:
Flaking and peeling paint – When you see paint beginning to flake and peel, it is time to repaint. Peeling or flaking paint means the effects of the sun and moisture have damaged it, and without the protective coat of paint, this will also damage the structure over time.
Cracks and bubbles – When you spot spider-web cracks and bubbles on the protective exterior paint on your home, it is time for a fresh coat. These indicators mean that moisture and heat are penetrating to the wood, damaging your home.
Faded and discolored paint – When your red trim begins looking more like dirty pink, or your blue wall might be mistaken for a shade of gray, it is time to consider repainting. When paint fades and takes on a drab and dreary color, it is the perfect time to have your home repainted.
You want to change how your house looks – Sometimes, you just want to give your home a fresh new look. That can be reason enough. Updating and freshening up your home's look is a good reason to repaint.
When you need to have your Central Arkansas home repainted, the company to trust is Chenal Painting. We specialize in interior painting, exterior painting, and commercial painting services. We also offer wallpaper removal and concrete staining for homes that want to update their look. When you need to have your home repainted, don't hesitate to contact us at 501-830-4050 so we can help you restore the fresh and vibrant look of your home today.