Interior, Exterior & Commercial Painting in Little Rock, Conway, & Benton
Wallpaper Removal in Little Rock, AR
Wallpaper removal is a hard job. It's often messy and frustrating, but someone has got to do it!
Let our professional wallpaper removers at Chenal Painting remove your beat up, outdated and old wallpaper for you. We have years of experience and can have your wallpapered walls uncovered in no time, saving you hours, if not days, of mind-numbing work.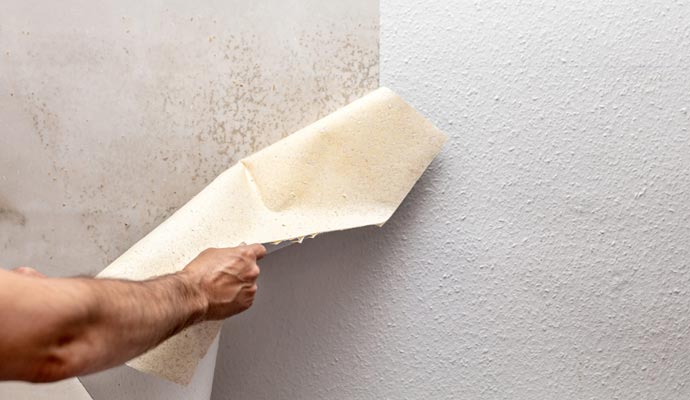 Our Process
We are experts in removing wallpaper and will carefully remove any remaining adhesive. Glue that is not fully removed can cause issues and seep through a fresh paint job. We will professionally prepare the surface, filling in any imperfections before we paint.
Call us if you need an interior house painter in Little Rock
Removing the peeling or just plain ugly wallpaper will transform the feel of any room. Then you have the option to hang new wallpaper or revert to a calming paint color. We'll even clean up the mess! If you are ready to get rid of your old, outdated wallpaper, call 501-830-4050 or complete our contact form to get started today!