Interior, Exterior & Commercial Painting in Little Rock, Conway, & Benton
Difference Between Refacing & Refinishing Cabinet
Cabinet refinishing is a process that involves the removal of the cabinet's existing paintwork. This type of work requires skills and techniques which we have in the Chenal Painting Company. We make sure our service goes through smoothly as fast as possible by using the best experts and crew members that we have at your disposal.
So if you are living in Little Rock, Conway, or other regions from our Arkansas service area and require expert assistance then call us at 501-830-4050 or contact us online by clicking here!
Major Difference Between Refacing & Refinishing Cabinet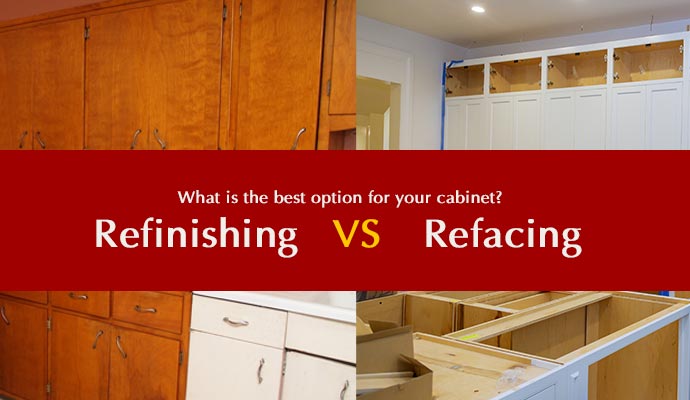 If the cabinet doors are made of wood, then refinishing the cabinets is likely to be successful. Because wood is porous, we can quickly sand away the top layers, and the flat surface that lies underneath may effortlessly take on a fresh coat of paint or stain.
Refinishing will not be successful if the cabinet doors are made of thermo-foil since this kind of door has a vinyl cover that will peel off when it is subjected to heat. Refinishing is also not the best option if the alteration requires installing cabinet doors with a different profile or design. Simply changing the texture or color of the cabinets in a kitchen may completely transform the space at a fraction of the cost of a complete remodel.
Nevertheless, if you want to update cabinet door style, arched or raised panel cabinet doors are examples of characteristics that will never seem contemporary, regardless of the color of the paint that you choose to use. This is something to keep in mind if you want to update the style of the cabinet doors.