Storage Facility Painting Services in Little Rock, AR
To keep a storage facility looking clean, bright, and colorful, your storage facility needs to be painted. Almost all the storage businesses in the United States identify their brand using vivid, bright, easy-to-detect and distinguish colors.
The issue with it is that vivid, bright paint colors fade quicker than other colors, they're more challenging to touch up than other common colors, and it is a common storage facility issue across the US. Since Chenal Painting has been in the painting industry for a while, we know what paint works best on your storage facility.
As a leading painting contractor, every project from small to big receives our utmost priority. We have Completed every job from the initial stages up to the finishing of the project. We have been serving the people of Little Rock, AR for many years and have many satisfied customers. So, if you want to book our services, call us at 501-830-4050 or click here.
Know The Advantages of Painting Your Storage Facility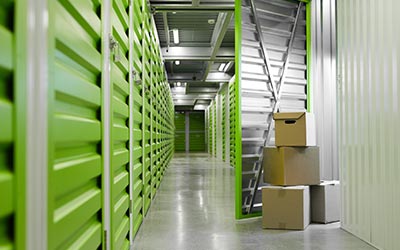 Offering your storage facility a new layer of paint both outside and inside can be transformative for your business. It is one of the simplest ways to develop your business and boost revenue. Some advantages of painting your storage facility are below:
Invites new customers and clients
Increases the lifespan of your property
Increases property appeal and value
Improves employee satisfaction
Allows you to meet industry regulations
Pick Chenal Painting for Storage Facility Painting Services in Little Rock, AR
Our professional painters, decorated with the modern, latest equipment can provide you with the best storage facility painting services in Benton, Roland, and Jacksonville. Our other services include commercial painting, retail store painting, and office space painting services. Give us a call at 501-830-4050 or click this link to make an appointment.