Interior, Exterior & Commercial Painting in Little Rock, Conway, & Benton
Why You Should Remove Your Popcorn Ceiling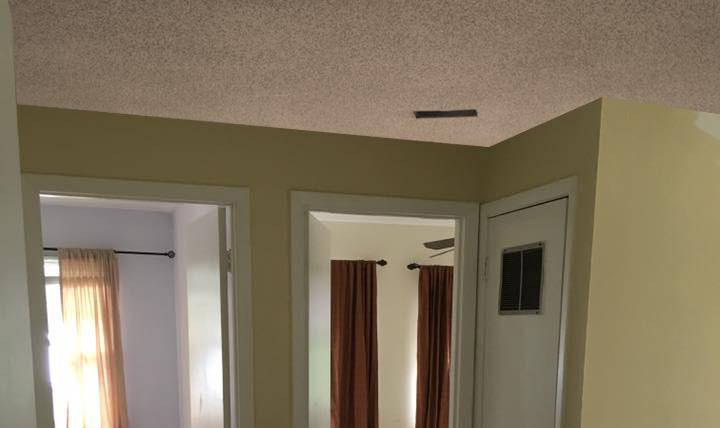 If you live in a home that has been around since the 1950's to the 1980's, there's a good chance that it has a popcorn ceiling installed. These textured ceilings were introduced in the 1930s and gained steady popularity in the following decades. While a lot of homes have already moved on from this trend and have had these cottage cheese-like textures removed, there are still a few homes that have this on their ceilings.
Should you remove the popcorn ceiling from your home or should you keep it and just refresh it with a coat of paint? The best thing for you to do is to actually get rid of it, and here are a few reasons why:
It can be a health hazard – what you might not be aware of is that a lot of these textured ceilings have asbestos in them, which is a health hazard. Before you have yours removed, have a lab test the material for asbestos, and then have a professional remove this dangerous ceiling material from your home.
It is difficult to keep clean – popcorn ceilings have a rough uneven texture that makes it very difficult to clean. If you choose to paint over it to cover up the dingy look it has gotten over the years, it would take even a professional a long time to work on. This is because the textured finish will require the use of a paintbrush in order to get the paint into all the small nooks and crannies of such a ceiling.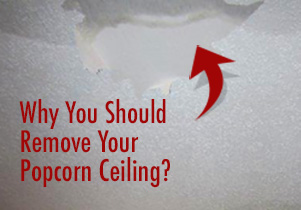 It is outdated – if you want your home to look fashionable and trendy, having the popcorn ceiling removed is a good first step. Flat ceilings are more stylish these days and will give your home a more modern look.
Now you can see why having your popcorn ceiling removed is a good idea. To do this safely, however, do not attempt to remove this on your own. Aside from the possibility of it containing asbestos, it may be very difficult to remove as well.
To properly get rid of popcorn ceiling in Little Rock, AR, it is best for you to get in touch with a notable paint company like Chenal Painting Company. We specialize not only in interior painting jobs and exterior painting jobs, but also in the safe and effective removal of these outdated textured ceilings. We also do wallpaper removal, cabinet refinishing, and stucco repair.
Feel free to contact us today to find out more about our many services, or call us at 501-830-4050 for a free estimate.