Interior, Exterior & Commercial Painting in Little Rock, Conway, & Benton
Enamel Painting for Your Home Interior around Conway
The purpose of enamel paints is to provide a finish that is shiny, tough, long-lasting, and opaque. Since the majority of enamel paints are oil-based, they provide a durable surface that is resistant to heat and can be cleaned easily, making them an excellent option for your interior. The other type of enamel paint is water-based. When the paint dries, it becomes extremely durable. In order to ensure that the paints used on your property are of the highest quality, you should just leave the job to Chenal Painting. Our mission is to offer prompt, high-quality painting services for commercial and residential properties of all sizes.
Get our services in the areas of Conway, Hot Springs, Little Rock, Sherwood, Jacksonville, and surrounding locations. Call us right now at 501-830-4050 to get the best painting service. Or, use this link to start a live conversation with one of our representatives.
Where Should You Use Enamel Paint?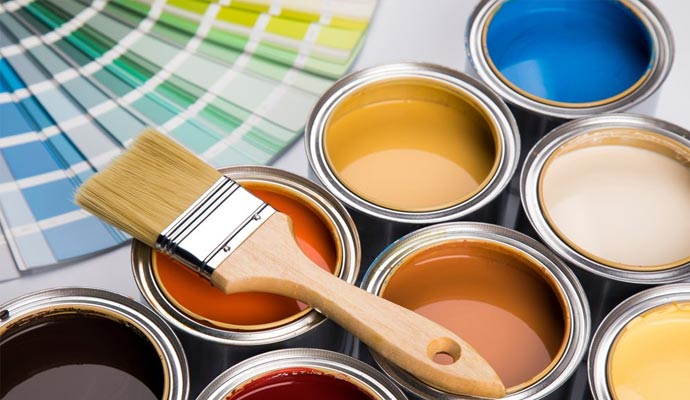 Enamel paints are widely used for both interior and exterior painting, as well as for painting metals, glassware, wood, and ceramics. Its durability, adaptability, and simplicity of cleanup have made it a favorite among most homeowners.
Applying on Metals: Enamel paint is commonly used on metal because it provides a durable coating. When used correctly, this metal finish may prevent damage from the outside environment and erosion. There are two finishes available for enamel painting - glossy and matte. Metals with glossy surfaces seem shiny but are easily scratched. But matte finishes are more durable.
Applying on Wood: A new coat of enamel paint may give wood a rejuvenated appearance. It provides superior protection against the damaging effects of moisture and UV light, extending the life of wooden objects. It's also very effective in preventing damage from moisture, dirt, dust, scratches, dents, warping, and peeling.