Interior, Exterior & Commercial Painting in Little Rock, Conway, & Benton
Wood, Composite & Vinyl Siding Paint in Little Rock, AR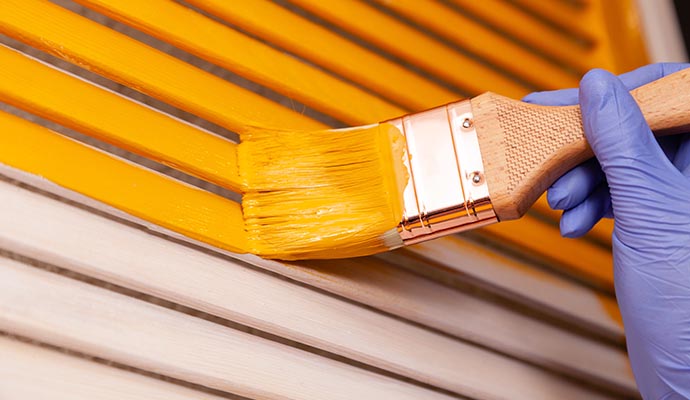 One way to protect your home from the elements is by covering it with wood, composite and vinyl siding. The primary function of siding is to shield the structure from the weather. When choosing a paint for your siding, we only use highly durable, weatherproof paints that will withstand the test of time.
Three popular siding materials are wood, composite and vinyl. Each one comes with a different durability levels and designs. Wood siding is likely the most versatile, but it is the most demanding. Wood needs maintainance every four to nine years, and if not properly treated, can rot or degrade. Composite siding, though, is created with fiber cement and aluminum, but durability can vary by material and strength. Vinyl siding has the most contemporary look and holds up well to painting.
Chenal Painting Brings All Siding Types to Life
Update the color and appearance of your home's siding with the professionals at Chenal Painting Company. We are always available to provide a wide range of exterior painting services at your convenience including wood, composite, and vinyl siding paint, or other projects, with a single contractor, not multiple ones. For assistance in Jacksonville, Conway, Benton, Maumelle, Little Rock, North Little Rock, or throughout our AR service area, call 501-830-4050.