Interior, Exterior & Commercial Painting in Little Rock, Conway, & Benton
Crown Molding Painting in Little Rock & Sherwood, AR
Having new crown molding added? Purchased a home with older crown molding? Need an update? Chenal Painting Company has professional, superior quality crown molding painting across the Little Rock, AR area.
Crown molding is a desired design option that adds height, sophistication, definition, and character to a room. Ceilings and walls look more complete. It has a different texture than walls, often requiring oil-based paint that can match or contrast walls. Proper crown molding painting prep, primer, paint type, shade, finish and detail all benefit from a professional's touch, and Chenal Painting Company is your crown molding expert for flawless results.
Chenal Painting Company provides superior quality crown molding painting in Greater Little Rock, including Benton, Jacksonville, Roland, and other cities throughout our AR service area. To learn more and arrange a consultation, call 501-830-4050 or contact us online.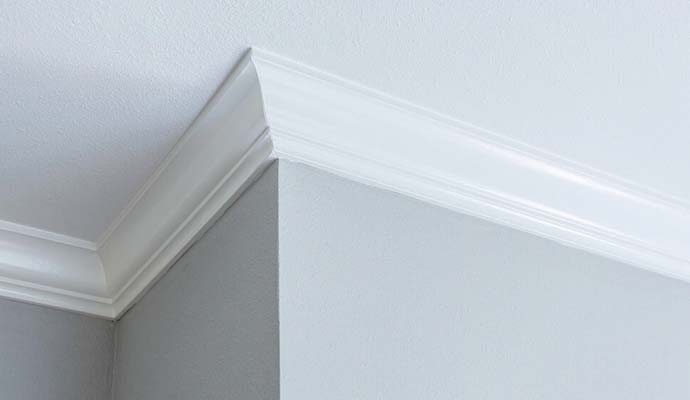 Chenal Has Crown Molding Color Tips in Bryant
Crown molding is generally painted a shade of white but can be painted the same color as your walls, making molding fluid and even from ceiling to floor. White is believed to best tie a room's design elements together and make it appear larger. While time-tested and traditional, white crown molding is not a hard, fast rule. It can match walls, ceilings, other trim, or more elements.
Different colors for crown molding that complement or accompany other colors can make bold design statements. But it's recommended that crown molding painting be lighter than walls to bring attention to architectural elements needing accentuation or contrast.
Our Chenal Painting consultants can answer questions, make suggestions, show you your color and design options, and paint pricing. Our priority is to provide you the best possible color consultation for your crown molding.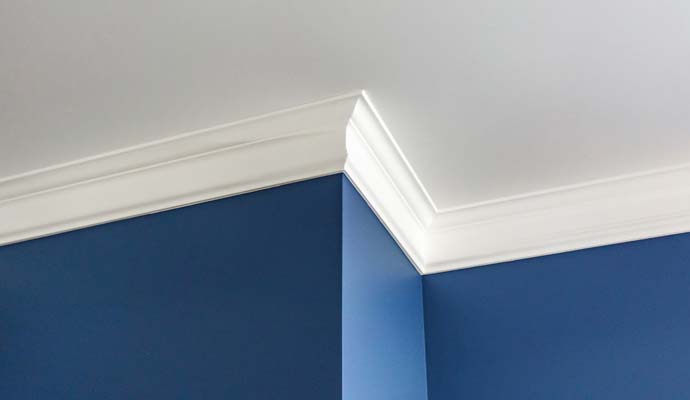 Why Chenal For Crown Molding Painting?
Chenal Painting Company has decades of professional paint experience.
We are dedicated to your satisfaction and the best possible results.
We'll begin your project at the time you most desire.
We're available for holidays or outside regular business hours.
We're on time and work around your schedule.
We're always the most courteous guests in your home.
Trust Chenal For Best Crown Molding Painting in Conway, AR
Chenal Painting Company will give your fireplace mantel the like-new appearance you have always desired. Our additional services include commercial painting, residential painting, interior painting, exterior painting, wallpaper removal, wood, composite & vinyl siding, and more. Call us at 501-830-4050 or contact us online for assistance in Little Rock, Jacksonville, Sherwood, Conway, Benton, North Little Rock, and more cities throughout our AR service area.