Interior, Exterior & Commercial Painting in Little Rock, Conway, & Benton
Color Consultation for Residential Painting in Little Rock
Are you thinking of giving your home a makeover? Are you stressing over which color to choose? If so, do not worry at all. Whether you are freshening up the interior or exterior, the experts at Chenal Painting are always there to help with color consultation for residential painting. Not only will we provide color consultation, but you can virtually paint your home through our visualizer to understand which colors to pick for your decor in Benton, Jacksonville, Little Rock, Roland, and other Arkansas cities.
Chenal Painting also offers high-quality painting services from proven professional painters. We are your local indoor and outdoor painting contractors who follow standard procedures to make the work effective and uniform.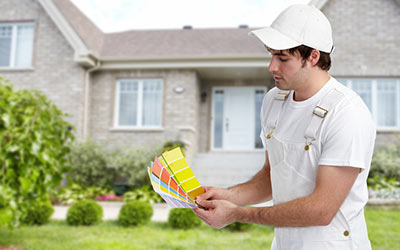 Professional Color Consulting by Chenal in Conway and Benton
At Chenal, our consultant will communicate with you to know your ideas while looking around your home to advise on the best steps to take. We will show you our paint deck to help you choose colors and answer any questions.
Our goal is to provide the best painting consultation services for both your residence. We are also capable to handle commercial projects. We are consistent with the quality of our work all throughout and finish the job within the deadline and perfectly, to provide peak customer satisfaction.
Why Choose Chenal Painting for Color Consulting?
We have an extensive amount of experience in this line of service
Respectful and focused crews who are conscious about your property's worth.
Time-maintaining crews who will work during the time best suited to your comfort zone.
Clean and respectful crews to both the environment and the workplace.
We can start your project when you are ready.
We provide overtime services including working through the weekends to finish the job within the targeted time with negligible interruptions for the customer or their business.
Our core priority is pleasing the client and finishing the job correctly and punctually.
When you need help from Chenal Painting, simply call us at 501-830-4050 for further information about our products and services or you can click here to make an appointment today!