Interior, Exterior & Commercial Painting in Little Rock, Conway, & Benton
Unique Interior Painting Service in Little Rock & Benton, AR
Interior painting nearly always changes the look and feel of any space. It creates vibe, soothes, excites or creates any mood that goes with the rest of a home or business decor and theme. Let Chenal Painting bring your interior paint ideas to life.
If you live in Sherwood Roland, Maumelle, and Jacksonville, AR, or nearby areas, contact us at 501-830-4050 to book our painting consultation or service. Our customer service representatives are ready to assist, and our expert paint professionals are ready to serve you.
Every room is different when it comes to paint requirements. Depending on the size, type, location of the room and your vision, we'll make sure you are 100 percent satisfied. It's your space, your vision. Chenal Painting is here to help.
Chenal Painting Is The Interior Painting Leader in Little Rock & Benton, AR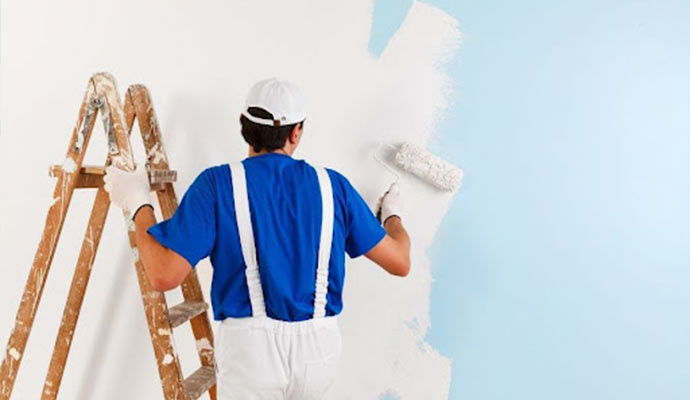 You can count on Chenal Painting for your interior solutions, as we specialize in unique or challenging spaces.
The bedroom: Bedrooms are private, calming spaces that require a delicate touch. Bedroom paint can reflect any personality, but ultimately, comfort and relaxation are the goal.
The dining and living room: Make a great first impression with guests and groups that frequent these areas most. You want to amaze and impress, and we'll strike the right balance with materials and paint technology to make these spaces dazzle.
The kitchen: We make this functional space look great but clean up with the right surfaces and paints that resist spills, splatters and accidents. Make it look great without all the fuss.
The bathrooms: Humidity and damp surfaces are often an enemy to paint, so we'll find the right colors, textures, durability and moisture resistance to make your bathroom's look long-lasting.
Count On Chenal Painting For Every Type of Interior Service in Greater Little Rock, AR
Chanel Painting is renowned for its customer service because they are priority No. 1. With our customers' health and well-being in mind, we use premium quality paints that contain virtually zero VOCs (volatile organic compounds).
Our services include interior painting, residential painting, commercial painting and many more. Contact us online or call us at 501-830-4050 to get the best interior painting service in Greater Little Rock.