Interior, Exterior & Commercial Painting in Little Rock, Conway, & Benton
Bookshelves Painting in Little Rock & Hot Springs
Even if it's merely a display area for books or paintings, bookshelves are always the most intriguing feature of any space. How can bookshelves be all that gets the attention? Displaying books on your bookcase should be a visual treat in and of itself.
Why not use this opportunity to give your bookshelves a bright new look? Painting whether bold or subtle may transform the look of your bookshelf and your entire space in just one coat.
To meet diverse needs, Chenal Painting offers a professional painting solution that will make you happy. Our experts have years of experience and efficient techniques to meet your expectation. There is no better way to paint a bookshelf than with the help of a professional, and we have just that. Call us today at 501-830-4050 or contact us online for your bookshelves painting solution.
Give Your Bookshelves A Lively Look By Chenal Painting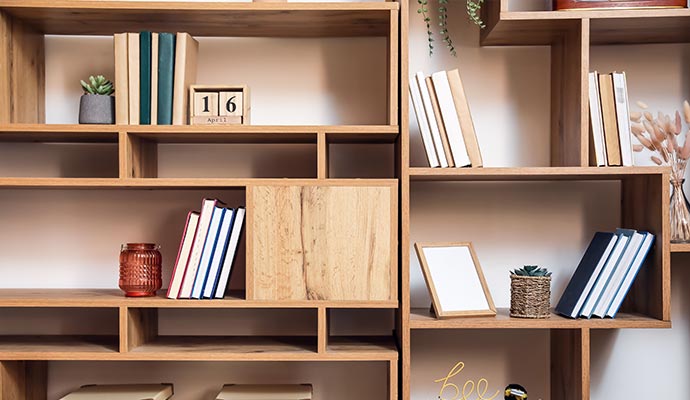 Painting the bookshelves is one of many ways to increase the aesthetics of your bookshelves and room. It can bring a lively look to your whole home as well. But it's a bit tough to paint if you don't take help from professionals. With our professional bookshelves painting services, you can easily transform the look and feel of your room. We use only the finest paints and supplies while painting your bookshelves. Don't wait any longer to get started! Contact us now!
Other Painting Services We Offer
Apart from interior home painting, we provide numerous painting solutions for our customers in Maumelle, North Little Rock, Roland, and throughout our service area. Services include:
Why Chenal Painting for Bookshelves Painting
You can rely on Chenal Painting Company for painting your bookshelves. We have a number of reasons for choosing us. Here are a few of them:
We strive to meet your expectations
Timely arrival
Skilled technician
Quick response
Clean and respectful crew
Flexible with your schedule
Offer free estimate
More than 25 years of experience
Isn't it time to get started? Make your bookshelves stand out with our bookshelf painting service by contacting us today at 501-830-4050 and you can contact us online as well.