Interior, Exterior & Commercial Painting in Little Rock, Conway, & Benton
Fascia and Eaves Painting Services in Little Rock
Making your home's exterior appearance look good is not as simple as one might think. There are numerous items you need to consider because one mistake can cost you a lot of hard work and money. Take painting for example. People think that as long as they have a brush in one hand and a bucket of paint in the other, they are all set and ready to coat their walls with paint. However, that's not the case.
Without the proper knowledge, experience and correct materials, the aesthetics of your home or building's exterior could be compromised. When you need the aid of experts, contact us, at Chenal Painting, and we will give the eaves & overhangs on your property it's much needed makeover, the right way.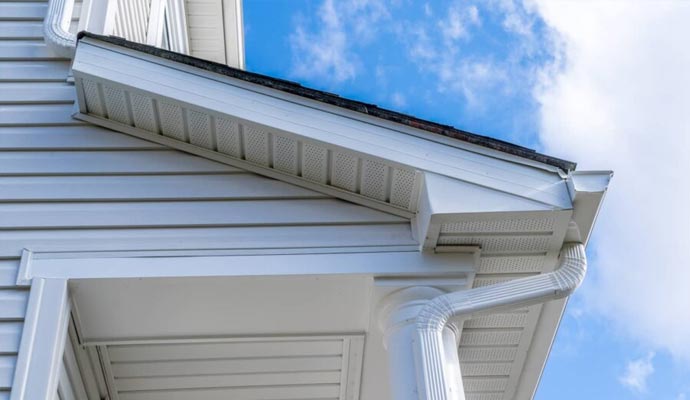 The Professional Painters You Need
The fascia and eaves that outline your roofs are quite challenging to paint. There is always more than just one area that needs to be coated, and if you are not trained for this kind of job, the job often becomes tedious and dangerous. Without the proper tools and gear, not only could the paint job be shoddy, but you are exposing yourself to various dangers, such as falling down off of a tall ladder.
With the help of our painting experts, you no longer have to worry about the end result. All of our painters are trained to get every paint job right on the get go, thus, saving you from wasting your time, money, and energy.
Call us if you need an interior house painter in Little Rock!
If you live in the surrounding areas of Little Rock, AR, and need to have your fascia and eaves painted professionally, give us a call at 501-830-4050. We also offer various exterior painting services, as well as painting the indoors. Visit our contact site here for further questions and details.