Interior, Exterior & Commercial Painting in Little Rock, Conway, & Benton
Type of Paints & Finishes in Little Rock & Benton, AR
Chenal Painting is trusted by residential clients all around the Little Rock, Benton, Bryant, and Cabot, AR areas. Our professional home painters utilize high-quality paints with low-to-zero VOC (volatile organic compound) levels that safeguard you and your family from harmful chemicals and fumes.
Each project has its own set of obstacles our professional painters always overcome. We take pride in protecting your furniture and belongings with correct, careful application of our paints or other wall materials.
For Interior Painting Service in Little Rock, AR, Chenal Painting Has Options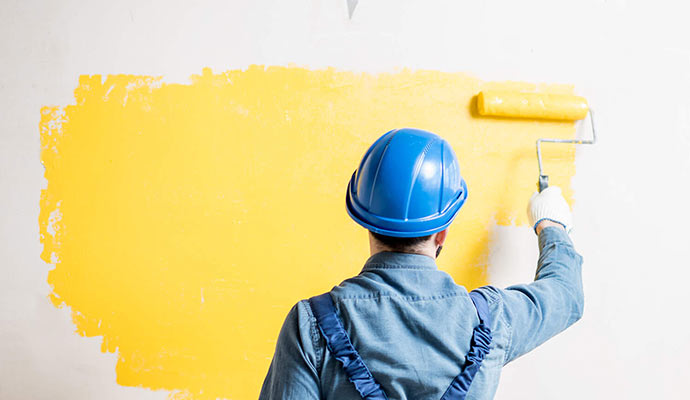 Chenal Painting strives to offer you the most stunning and pleasurable interior look. We'll provide an estimate, consult on color scheme and help you choose the right interior painting service for you. Your choices include:
Textured Painting: This is a durable interior paint. It adds to a room's aesthetics and also can hide wall imperfections.
Gloss Paint/Semi-gloss: Semi-gloss is ideal for room trim and woodwork. It's smoother, shinier, and more reflecting. Gloss paints are the most durable and easily cleaned of these paint sheens.
Matte Paint: Matte paint conceals faults and irregularities, making it ideal in bedrooms, dining and living rooms. It's also ideal for touch-ups and renovation work, such as ceilings, but not for messy areas like kitchens or bathrooms.
Remember Chenal Painting For Interior Painting Service in Greater Little Rock, AR
At Chenal Painting, we want your interior decor to show off your personality, style, and values. We'll work to bring that out to your ultimate satisfaction and comfort. Contact us today by going to our form on the contact us page, or call 501-830-4050 to learn more about Chenal Painting services such as exterior painting, commercial painting, and more!