Interior, Exterior & Commercial Painting in Little Rock, Conway, & Benton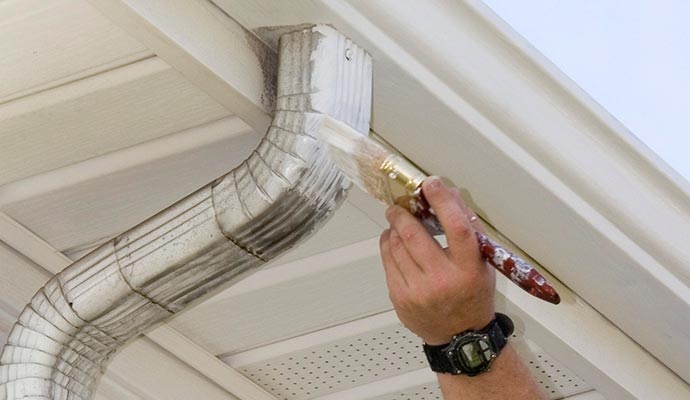 Gutter Painting in Little Rock & Benton, AR
If you are getting an exterior painting done or renovation for your home, your already installed gutters may seem odd with the new theme. In order to match your gutters with the rest of your home you need gutter painting services that we here at Chenal Painting specialize in.
Chenal Painting has the expertise & resources to paint your gutters so that they complement and enhance the curb appeal of your home. We have hundreds of different shades of color available for you to choose from and make your gutters look incredible. Give us a call NOW at 501-830-4050 for a free estimate.
Quick & Efficient Painting from Chenal Painting
The experienced experts from Chenal Painting are equipped with state-of-the-art painting tools that make painting your gutters highly efficient. We can provide the quickest paint job for your gutters without room for any errors. You can start enjoying the new color theme from day one!
We truly understand gutters, how they work, and how they may differ from home to home. Hence, we provide custom-tailored painting services for each gutter system. We make sure no functionality is disturbed as a result of our work.
Additional Painting Services in Arkansas
Chenal Painting offers various painting services for home improvement. In addition to gutter painting, we also provide exterior power washing services for homeowners & business owners across Central Arkansas. Other painting services we provide include:
Count on Chenal Painting for Gutter Painting Services
Have your gutters started to look dull? Does it need repainting along with the rest of your home? When it comes to painting the gutters of your Arkansas home, Chenal Painting is your best bet. Our services are available in Little Rock, Conway, Benton, Hot Springs, & other nearby areas in Central Arkansas. We provide free estimates, so feel free to call us at 501-830-4050 or click here to schedule an appointment.