Interior, Exterior & Commercial Painting in Little Rock, Conway, & Benton
Fence Painting and Staining Services in Little Rock
When it comes to fences moisture is the enemy. Long and frequent rainy days followed by intense UV exposure can dampen and wear out your fences. To keep your fences safe painting or staining is the best solution. If you are looking for the best fence painting or staining contractor in Benton including Little Rock, Roland, Jacksonville, and other cities from our other service areas., you can count on Chenal Painting. We follow standard procedures to make our work effective and uniform.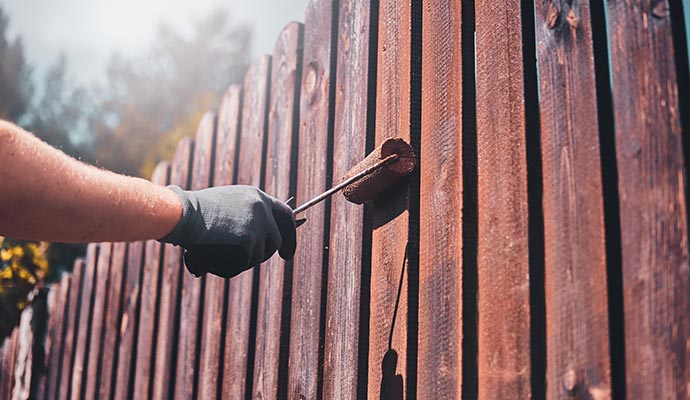 Chenal is Your Fence Painting or Staining Contractor in Hot Springs
Chenal Painting strives to deliver exceptional fence painting or staining services for both residential and commercial properties. Our primary objective is to ensure that we finish the job within the projected timeline while maintaining a thorough quality control program to guarantee complete customer satisfaction. You can rely on Chenal Painting for top-notch residential or commercial painting services as we aim to be the best contractor in the industry.
Why Choose Chenal Painting?
We have been a part of the painting industry for several decades.
Our crews are polite and attentive to your needs and your property.
Our crews are punctual and can accommodate your schedule and business hours.
We take pride in keeping a tidy and considerate work environment that is respectful to both the surroundings and the workplace.
We can commence your project at a time that is convenient for you.
We are available to work outside of regular business hours and on weekends to ensure minimal disruption to you or your business during the project.
Our top priority is customer satisfaction, and we make sure to complete the job accurately and according to the agreed schedule.
Simply call us at 501-830-4050 or contact us online to get further information about us.