Interior, Exterior & Commercial Painting in Little Rock, Conway, & Benton
Painting Baseboards in Little Rock, Benton, & Cabot, AR
Baseboards are often an afterthought and overlooked most of the time. Chanel Painting Company can play a big role in protecting your walls. Baseboards add to the architectural interest of any room, especially if you are planning to sell the home. Fresh coats of paint make the features stand out even more.
Chenal Painting Company offers the best baseboard painting service in Greater Little Rock, including Benton, Jacksonville, Roland, and other cities in Arkansas. Call 501-830-4050 or contact us online to begin the process.
How Often Should You Paint Baseboards at Your Home or Office?
With scuff marks and dings or divots left by the kids' toys, those baseboards carry the burden of wear and tear. It's a good idea to paint your baseboards every two to three years to keep them looking fresh. To avoid the collection of dirt and grime, make sure you clean the baseboards on a regular basis.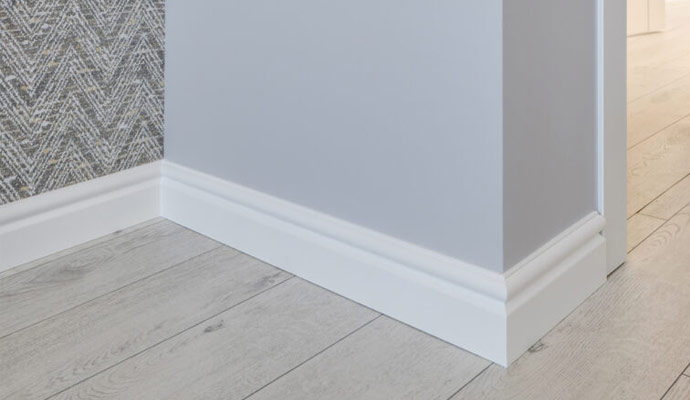 Why Choose Our Painting Service in Little Rock?
You can rely on Chenal Painting Company to revitalize these baseboards because we:
Have decades of experience in the painting industry
Work to ensure your satisfaction
Are courteous and conscientious
Arrive on time
Are clean and respectful
Can start your project when you are ready
Can work after business hours and on weekends
Count on Chenal Painting Company for Baseboard Painting in Little Rock
Customers are our primary focus, and Chanel Painting takes great pride in meeting our client's needs. We utilize high-quality paints that protect your walls, baseboards, ceilings, and all your painted surfaces.
Chenal Painting Company offers the best service to add pop to those baseboards. We provide residential and commercial services in Arkansas. Call 501-830-4050 or contact us online to learn more about what we can do. Schedule a free consultation with Chenal Painting now.