Interior, Exterior & Commercial Painting in Little Rock, Conway, & Benton
Deck Staining or Painting Services in Little Rock
Long and frequent rainy days followed by days of intense heat and UV exposure worn out your deck. If not maintained properly your deck will soon start to deteriorate and lose many potential years of life along with costly repairs. You might need to even replace the whole deck if the damage spreads all over it.
If your deck has begun to show signs of being worn out it's high time you consider refinishing it. At Chenal Painting Company we offer high-quality deck refinishing service in Benton, Jacksonville, Little Rock, Roland, and other areas. We are local exterior painters who maintain protocols to ensure quality and consistency.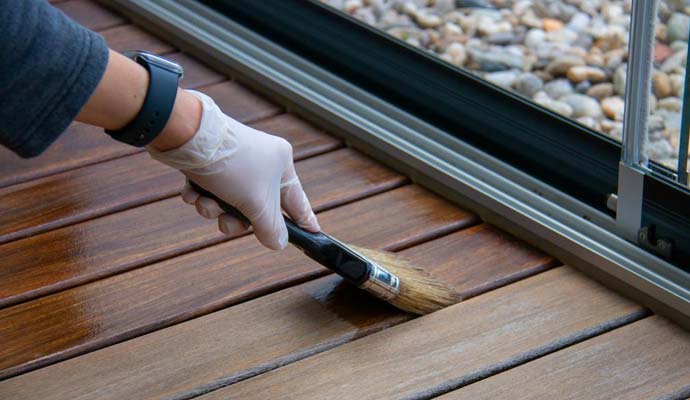 Chenal is Your Deck Refinishing Contractor in Conway and Benton
Our number one priority is making sure that the deck refinishing service we give for your commercial or residential property is second to none. We finish our work within the allotted amount of time using a continuous comprehensive quality control program to ensure that each and every one of our clients is completely satisfied. Chenal Painting is the company to rely on if you are looking for the most qualified residential or commercial painting contractor.
Why Choose Chenal Painting?
We have decades of experience in this industry.
On-time team members who will work around your busy schedule.
Crews that are both environmentally and professionally respectful.
When you're prepared, we'll get started on your project.
We can work after-hours and even on weekends to wrap up the assignment with minimal disruption to you or your business.
Customer satisfaction is our first priority..
For a consultation or additional information about our services, please contact us at 501-830-4050 or visit this online link.