Interior, Exterior & Commercial Painting in Little Rock, Conway, & Benton
Semi-Gloss Painting Services in Little Rock, AR
Semi-gloss paint can be used throughout your home's interior. It is not only long-lasting, but it can also be readily cleaned due to its high shine. As a result, this type of paint is most suited for your kitchen or bathroom, as these are the areas where moisture, drips, and grease stains are most likely to appear on the walls.
For the same reason, it is an excellent choice for children's bedrooms and playrooms. Gloss paint may be used on your home's trims such as mantels, cabinets, stair railings, and crown molding since the sheen will truly make things stand out.
If you are living in Benton, Jacksonville, or any nearby city in AR, you can call Chenal Painting for the best semi-gloss painting services today! We provide superior semi-gloss painting services for your interiors along with textured painting, matte painting, etc. So why the wait? Trust the best in business today and give us a call right away at 501-830-4050 to hire our services.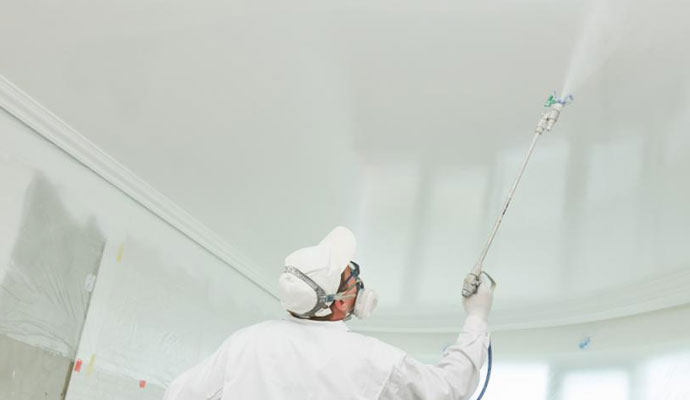 Benefits of Using Semi-Gloss Paint
Here are a few benefits of using semi-gloss paint for painting the interior of your home -
Bright Sheen: Semi gloss paint gives a brighter and a more bold look to the interior of your house, making it eye candy to the visitors.
Decorative: Because of its high shine, high gloss paint often draws attention to the painted surface, making it an excellent choice for adorning molding and trim around doors and windows.
Highly-Durable: Semi gloss paint forms a hard shell on the surface of the wall upon drying and also makes the wall waterproof, thus increasing the durability of it.
Contact Chenal Painting for Semi-Gloss Painting in Arkansas
Chenal Painting has been providing the best painting services to people living in Little Rock, Roland, and other AR cities for a very long time now. If you are also a resident of the cities in which we provide our wide range of interior and exterior painting services, call us today at 501-830-4050 or contact us online now!