Interior, Exterior & Commercial Painting in Little Rock, Conway, & Benton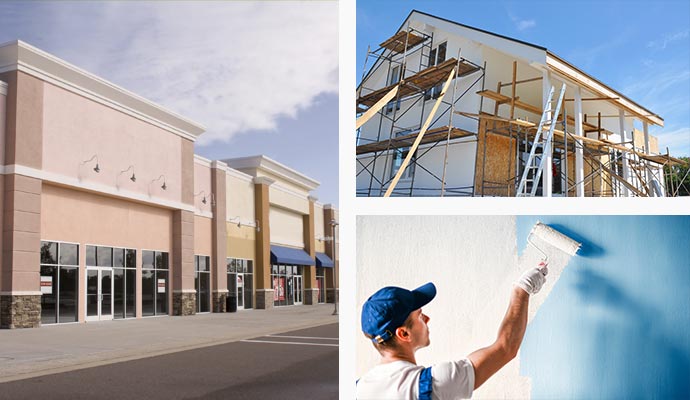 Professional Painter in Maumelle, Arkansas
A quick way to refresh the look of any property and increase its value is by applying a fresh coat of paint. To get the best possible job with the least amount of disruption to our life, it is best to hire a professional. Professional painters do a lot of prep work before actually applying a brush. They also have a much better eye for colors and paint quality.
In Maumelle, AR, the name to remember when it comes to professional painting services is Chenal Painting. We are the best at what we do, and with decades of experience under our belt, you can be sure to get 100% satisfactory service from Chenal Painting.
Most of our customers are repeat customers or referral customers who learned about our company via recommendations from our happy clients. That's how we've been increasing our business for the past few decades, and it works well for us.
Interior & Exterior Painting by Chenal Painting in Maumelle, AR
We are the specialists when it comes to painting jobs for homes and businesses. In addition to painting, Chenal Painting provides carpentry and general contracting services to Maumelle, AR. Some of these services include:
Needing a color update? Want to have the wallpaper removed? Or do you need more drastic updates? We can help you pick the style & colors that work best in your space.
Read More

About Interior Painting
The outside of your home is the first impression people get so let us help you make sure the colors and type of paint will give you a lasting look...
Read More

About Exterior Painting
Don't let your building make a bad first impression on customers! Large or small, Chenal Painting is here to help give your business the professional look it needs.
Read More

About Commercial Painting
Call us for Commercial & Residential Painting Services in Maumelle, AR
Improving the look of your office or home requires more than an occasional coat of paint. Many times, you also need carpentry and contracting work before you apply the finishing touches with a brush. At Chenal Painting, we can handle all stages of the home-improvement process: carpentry, contracting and painting. When you need our services in Maumelle, AR, give us a call at 501-830-4050 or use the form found on our contact us page.