Interior, Exterior & Commercial Painting in Little Rock, Conway, & Benton
Professional Painter in Sherwood, AR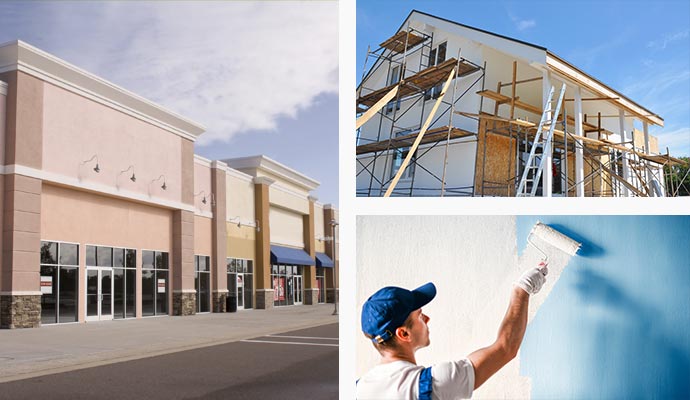 All it takes is a pair of hands and a brush or roller to paint a house, right? While it's true that anyone can try their hands at painting a house or building, there's no certainty that their painting job will turn out amazing. Also, the project isn't just about changing the color of your property; it's also about increasing its value. In this case, a sloppy paint job just won't cut it.
The price of homes in Sherwood, AR is higher compared to the rest of the state of Arkansas. Most homes in Sherwood are valued between $100,000 and $300,000. To maintain and improve the value of your home in this community, you definitely would want to ask for professional painting services instead of trying your luck on non-pros. And in Sherwood, the best option is Chenal Painting.
We have decades of experience in professional painting, serving both commercial and residential clients. We also do top-notch cabinet refinishing.
We want you to become our customer for life, so we work hard to make sure that you are 100% satisfied. A good portion of our business comes from referrals. Check out what our customers have to say.
Interior and Exterior Painting by Chenal Painting
We are the experts when it comes to professional painting. Aside from that, we also offer a variety of services including general carpentry and general contracting. Here are some of the services we offer in Sherwood. Arkansas:
Needing a color update? Want to have the wallpaper removed? Or do you need more drastic updates? We can help you pick the style & colors that work best in your space.
Read More

About Interior Painting
The outside of your home is the first impression people get so let us help you make sure the colors and type of paint will give you a lasting look...
Read More

About Exterior Painting
Don't let your building make a bad first impression on customers! Large or small, Chenal Painting is here to help give your business the professional look it needs.
Read More

About Commercial Painting
Call us for Commercial & Residential Painting Services in Sherwood, Arkansas
For all your professional residential and commercial painting needs in Sherwood, AR, choose Chenal Painting. Most of our business comes from repeat business and from referrals - a great testament to the quality of our work. For a free estimate or to set up an appointment, visit our contact us page or give us a call at 501-830-4050.