Interior, Exterior & Commercial Painting in Little Rock, Conway, & Benton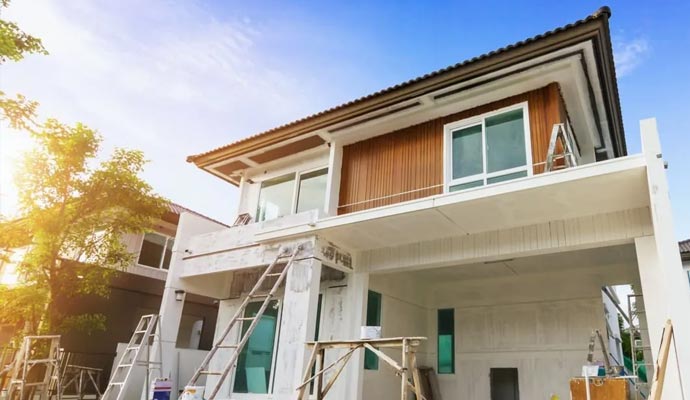 Exterior Paint Colors for Brick Homes
If you have a house with a red brick exterior, you get a home that exudes the warmth that you don't get from other exterior types. If you don't like the red color of brick or are getting tired of the same look that your house has had for years, no need to worry. You can actually paint over red brick to give your home a new and fresh look.
Bricks can actually come in other colors, not just red. There are bricks that are made in a more neutral tone, but red is the most common color these come in. Whatever color or shade your bricks may come in, if you want a different look to your exterior, you can turn to paints for this.
Colors That Look Great on Brick
Bricks have a distinct size and shape, and these give your home's exterior a look that you can't get from other material types. While people are used to seeing red brick walls, mixing it up with a different color will make your house look spectacularly outstanding. Here are some color ideas that will work well with brick:
Warm white – Don't go for glaring white or pure white since these will reflect too much sunlight. Warm white is muted and more cream in color. This will give your exteriors a neutral shade, which you can easily partner with any color trim and brighter accent colors.
Neutral beige – Sure, beige has been getting a bad rap lately for being a somewhat "boring" color, but in reality, it's a great color to use on brick. The neutrality of this shade can help you amp up your exteriors with colorful trim and boldly colored doors, windows, and more.
Light gray – Another color that would look good on a red-brick homne is gray. Choose from many shades of gray that are available to you, from gunmetal gray to Spanish gray to medium gray to light gray. Look for the shade that appeals to you the best and looks great with the existing trim your home has.
Pick the Right Accents for That Added Oomph
Another thing you need to consider when you are thinking of painting over your red brick exterior is the accent colors you will use with it. If you are thinking of refreshing your red brick wall with a darker shade of red or burgundy, accent colors like dark blue and bright white would look great. If you are painting your walls over with white, then colors that are darker, like charcoal black, navy blue, or dark green should be considered.
For your windows and doors, you can always go with the classic – white doors and white windows – no matter what color you choose for your exterior brick walls. You can also go for contrast, with a darker door and similarly colored window shutters. If you are unsure what to do or what goes well with what color, you might want to consult with an expert on this. In Central Arkansas, the company you can trust to help you make that decision is Chenal Painting. We can advise you on which color combinations work best and will look good for your exteriors. Aside from exterior painting, we also offer interior painting, dry wall repair, and cabinet refinishing.
Whatever paint jobs you need to have done for your home, you can trust us to give you what you want and need. Contact us today at 501-830-4050 to schedule a free estimate.