Interior, Exterior & Commercial Painting in Little Rock, Conway, & Benton
Exterior Painting Preparation for Apartments, Condos & Multi-Tenant Properties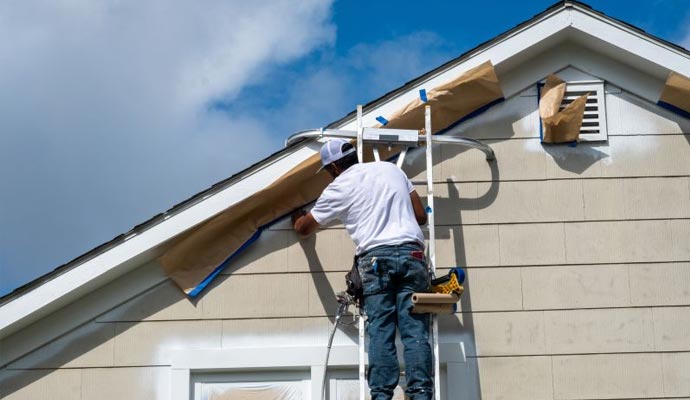 Whether you are a property owner, property manager, or the head of your homeowner's association, preparing a multi-tenant building for exterior painting takes strategic planning and coordination. It also requires some established guidelines for all involved parties to ensure that the painting unfolds without a hitch.
Problems and costly setbacks can be avoided when specific steps are followed before the painting job begins. Here are some steps you should take to prep your building for exterior painting:
Decide on the color scheme with approval from all involved parties – If you need to get approval from members of your homeowners' association regarding the color scheme of the building, or you need this approved by the property owner, do so ahead of time. The color scheme should be approved by everyone and should be decided on before any purchases are made.
Schedule a walkthrough before any paint is applied – A walkthrough should involve the painters, the owner(s) and property managers and other personnel involved with this project. The purpose of the walkthrough is to avoid potential problems from building abnormalities and identify any special work that needs to be done before painting can start. A walkthrough will help you and everyone involved take note of where to place ladders, where to store painting materials and other concerns that may delay the work if not addressed beforehand.
Let all tenants know about the exterior painting project – It is the property manager's responsibility to let each tenant know that the building will be repainted and every occupant should be informed well in advance. Such a project will be an inconvenience to everyone who lives in the building and will require planning by tenants to minimize the disruption of their daily schedules.
Tenants should be notified at least two weeks prior to the start day for the exterior painting. A reminder should go out a couple of days before the painting begins as well. This should be done in writing, with a letter mailed and emailed to all tenants ahead of time. Notices regarding this project should also be posted in public places where tenants can read them.
Inform everyone of what will happen while this project is ongoing – It is also a good idea to outline the schedule for specific steps in the painting process. For example, if there is a need for painters to tape off the doors and windows of specific areas for the painting project, this should be set for a specific day and completed on the same day to avoid any complaints or problems with tenants finding their doors and windows taped. Tenants should know when this will happen and at what time so they can prepare.
Fresh Paint Makes Residential Buildings More Inviting
To keep apartments, condos, and multi-tenant properties looking their best, regular painting is necessary. It is essential that painters achieve the look that you want within an established time frame to avoid complications and angry tenants. Chenal Painting is a company that specializes in all types of paint jobs, like exterior painting, interior painting, and commercial painting.
Our proven professionals can guarantee you get the look you want within the specified time frame. To get a free estimate on your professional painting needs, contact us online or give us a call at 501-830-4050 today. Chenal Painting serves customers in Central Arkansas.