Hiring the right professional painter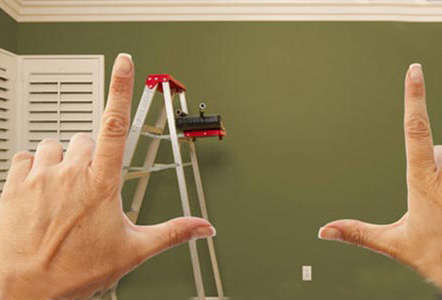 The fact is, anybody can say anything and a lot of companies will say just about anything to get a job. Plain and simple, Chenal Painting Company would like you to be our next satisfied customer!
Most people are not sure how to hire a painter and tell the difference in the "Good Guys" in our industry vs the "Bad Guys".  They can easily answer these questions and provide you with the proof.
Here are 3 key areas I recommend you consider in evaluating every painting contractor you talk to:
Their reputation and how stable their business really is
Their experience, training and painting process
Their service before, during and after your project
Don't be embarrassed to ask every painting contractor these questions. It's your hard-earned money.
Require them to provide written PROOF to support their answers because anyone can say anything. Just because someone seems nice doesn't mean they will complete a quality painting project for you. We will provide you all of our written proof and more at our first meeting.
These questions will help you weed out the guys who do it on the side: the painters that really don't consider themselves professionals; and the couple of good ol' boys who went out and acquired a truck, ladder and some brushes to make some quick money.
Reputation and Stability of the Painting Company
Will you supply a copy of your current insurance certificate?
Can you provide a reference list with at least 20 recent customers?
What professional organization(s) of painting contractors do you belong to?
Experience and Painting Process
How many residential painting projects do you do a year?
What percentage of your clients are homeowners?
Will you provide a detailed breakdown of the painting process you will use on my project?
Do you have a written policy regarding drugs and alcohol by your crews?
What type of training do your crews receive?
Do you hire part-time employees or subcontractors?
Service Before, During and After the Project
How long is your warranty? Will you provide it in writing?
Have you ever repainted or repaired a project that was out of warranty?
How often do you meet with the homeowner to review job progress?
Do you provide a price guarantee?
How much of a deposit do you require when I sign your agreement?
Do you accept credit cards?
We will provide you with our consumer checklist before our first meeting. We encourage you to carefully review it along with our proof of compliance and to ask any other questions you have for us.
It's easy to talk a good game. It is much harder to put it all in writing and commit to it. 
If you are ready to paint a room, several rooms, or apply a specialty finish to your walls and ceilings or the entire interior or exterior of your home, all we ask is that you include us in the list companies with whom you speak. We would love to earn your business.
Contact us today!