Interior, Exterior & Commercial Painting in Little Rock, Conway, & Benton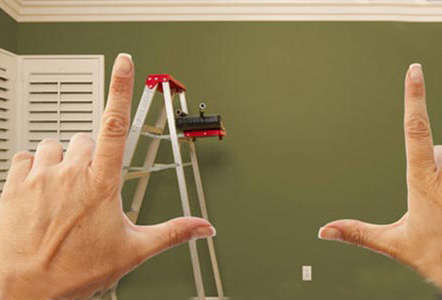 Hiring the right professional painter
It's true that in today's world, anyone can make any claim they want, and many businesses resort to all sorts of tactics to secure clients. But at Chenal Painting Company, our message is clear: we want you to join our long list of delighted customers!
We understand that most folks struggle with selecting the right painter and distinguishing between trustworthy professionals and sketchy ones. However, we have the answers to your queries and the evidence to back them up. So, worry not!
Here are 3 key areas I recommend you consider in evaluating every painting contractor you talk to:
How trustworthy they are, and how secure their company is?
Their dedication to you for the entirety of your project
Their background, training, and technique for painting
Feel free to ask these questions to any painter you encounter.
Since anyone can make up lies, you should demand that they offer written PROOF to back up their responses. A person's pleasant attitude is no guarantee that they will do a good job painting your house. At our initial consultation, we will present you with all of the documentation we have gathered to date.
By asking these questions, you can sift out the part-timers, the painters who aren't serious about their work, and the two local boys who just bought a pickup truck, a ladder, and some paintbrushes to make some extra cash.
Reputation and Stability of the Painting Company
Could you please provide a copy of your most recent insurance policy?
Do you have a list of recent clients, including at least 20 names?
To what painting contractors' associations do you belong?
Experience and Painting Process
How many house painting jobs do you complete annually?
How many of your customers actually own their own homes?
Will you outline the specific steps you will take to paint my project?
Do you have a drug and alcohol policy for your crews?
How do your crews get their training?
Do you use part-time workers?
Service Before, During and After the Project
When will the warranty expire? Can I get that in writing from you?
Do you ever repaint or fix something that wasn't under warranty?
How often do you have status meetings with the house owner?
Do you offer a guarantee on the cost?
When I sign your agreement, how much do you need me to put down as a deposit?
Can I pay with a credit card here?
Before our first meeting, we will send you our customer checklist. Please take the time to read it, as well as our evidence of compliance, and contact us with any queries.
It's easy to talk a good game. Committing to something in writing is a considerably more difficult task.
All we ask is that you keep us in mind whenever you're ready to hire a company to paint a single room, many rooms, or the entire interior or exterior of your home with a specialized finish. We expect to have the opportunity to serve you soon.
Contact us today!