Interior, Exterior & Commercial Painting in Little Rock, Conway, & Benton
Benefits of Professional Wallpaper Removal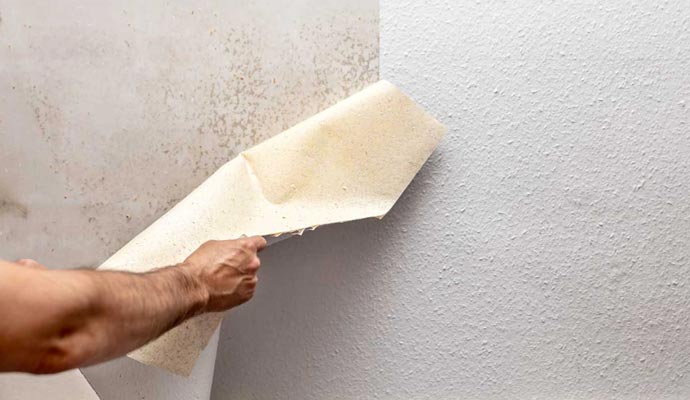 Removing wallpaper from your home can be tricky, particularly if you do not have the knowledge and skills needed to do it well. There are several considerations you need to take that can greatly impact the finished look.
For example, what kind of adhesive was used to install the wallpaper? The type of adhesive will have a huge bearing on whether the wallpaper will be easy to remove or if it will require certain chemical solutions to pry them loose from your walls.
If you are thinking of refreshing the look of your home and must remove old wallpaper, it is wise to rely on a professional craftsman to handle the task. Here are some benefits of calling a professional:
Reduce the possibility of damage – When you try to remove your old wallpaper on your own, there is a huge chance that you could damage your wall while pulling off the paper. Scraping off stubborn remnants and using sharp scraping tools to do this can also damage your walls.
You reduce your stress level – Why stress out over the removal of old wallpaper when you can go the stress-free route by having a pro do it for you? When your wallpaper is difficult to remove, it can become stressful. When you damage a wall during the paper removal, it adds to your stress levels. Avoid the stress and have a professional do this for you.
No cleaning up – With professional help, the pros also handle the clean-up efforts. This can be a very tiring and time-consuming task, one that is best left to a trained professional.
Saves time – When you allow professionals to remove your wallpaper for you, the job is finished faster and you have time to do other things.
Saves you money – Choosing to tackle an unfamiliar task on your own causes you to incur costs several one-time equipment and materials charges that would be part of a repair bill. Factor in the time involved and the cost of paying a proven pro will be lower than doing it yourself.