Dining Room Painting Service in Little Rock, AR
Whatever the occasion, a dinner party, birthday, or a festive and memorable family gathering, you deserve a beautiful dining room. Chenal Painting Company's dining room painting services can add a pop of color to the place where meals are shared. We'll assist you in selecting the ideal shade to create an attractive and appealing space for your next event.
Chenal Painting Company will assist you in transforming those drab dining room walls into a colorful and vibrant space destined for unforgettable memories. When it comes to painting, we'll give your walls, trim, crown molding, ceilings and other surfaces, the professional look you want. Chenal Painting Company specializes in dining room painting throughout Greater Little Rock, as well as Benton, Jacksonville, Roland, and other Arkansas areas. For dining room painting or other residential painting services, call 501-830-4050 or contact us online.
Why you should hire a Professional Painter for Your Dining Room Painting?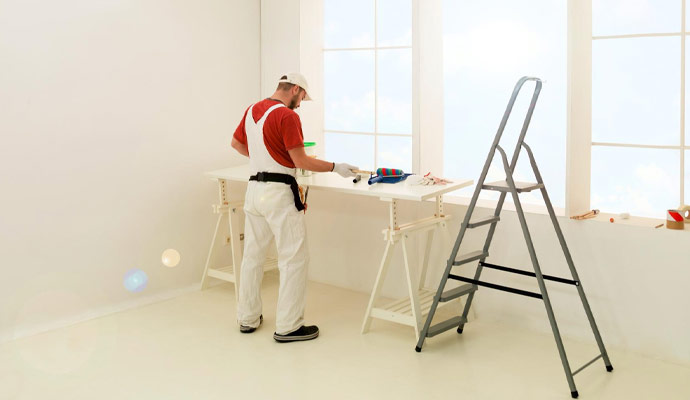 You will have a hassle-free approach to update the look and feel of your dining room when you employ our skilled dining room painting services.
Chenal's dining room painters recognize the value of your time, and will schedule an appointment that is convenient for you. Then complete the job on time! We paint your dining room with high-quality materials. Don't put it off any longer! Chenal Painting Company can get the job done to your satisfaction. Call 501-830-4050 for a free consultation.
Why Choose Us?
You can rely on Chenal Painting Company for painting your dining room because we:
Have decades of experience in the painting industry
Work to ensure your satisfaction
Are courteous and conscientious
Arrive on time
Are clean and respectful
Can start your project when you are ready
Can work after business hours and on weekends
Rely on Chenal Painting Company for Dining Room Painting
Need a painting service for that dining room? Trust Chenal Painting Company for all your needs. We always strive to ensure quality, value, and peace of mind. We also provide commercial painting services. Contact us online to learn more about what we can do.