Interior, Exterior & Commercial Painting in Little Rock, Conway, & Benton
Wallpaper Removal Process Before New Paint in Little Rock, AR
Whether you are planning to paint the walls or install new wallpaper, taking down the old paper is the first thing you have to do. Now, removing wallpaper is a messy and time-consuming task. If you cannot perform the job perfectly, you might end up with more mess than expected. Besides, wallpapers should be removed following certain processes to avoid damage. Professionals follow standard procedures and use the right equipment to remove wallpaper effectively.
Chenal Painting is your reliable contractor with years of experience in offering quality services to its customers. We offer painting, cabinet refurnishing, and wallpaper removal services in Little Rock, Conway, & Benton, Arkansas.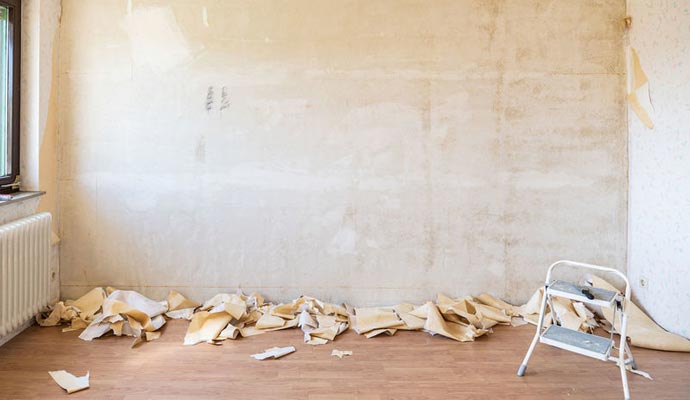 Effective Wallpaper Removal Process of Chenal Painting
As wallpaper removal specialists, we will carefully remove any remaining glue from the wall. Adhesives that are not fully removed might compromise recently painted surfaces. Before painting, professionals will inspect the wall, prepare that specific area and then follow an effective step-by-step procedure to remove the wallpaper. Standard Wallpaper Removal Processes include
Pick Up the Right Tools
Prep Your Space
Cut the Power
Conduct a Test Patch
Steam and Scrape Away
Steam Away Pesky Patches, Scrape, and Repeat
Following these steps, we ensure the wallpaper is completely removed and the wall underneath is left smooth.
Rely on Us for Hassle-free Wallpaper Removal
Chenal painting is a premium painting and wallpaper removal service provider in Little Rock, Arkansas. Our team has been serving clients with excellence for more than two decades. We make sure your wallpaper removal project is done right the first time without any hidden charges, hassles, or poor quality that are commonly found in painting. Contact us when you are ready to start, or call 501-830-4050 or click here for free estimates.