Interior, Exterior & Commercial Painting in Little Rock, Conway, & Benton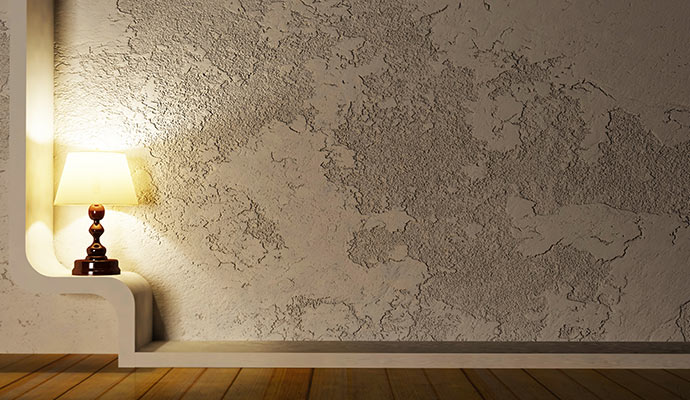 Textured Painting for Cracks & Other Imperfections
Small cracks, improper joints, building defects, or more can be covered or hidden by applying textured paint. When there are cracks on a smooth surface, they stand out more than usual and are difficult to cover with paint. Textured paint creates a surface with peaks and valleys that can hide imperfections. Some textured paints have additives like sand or other materials that fill in small holes and create an even surface. It can be an excellent method as it produces an eye-catching and forgiving surface.
In choosing textured paint colors, perhaps the biggest consideration is the color of your wall or ceiling. The color shade of your wall or ceiling is probably the most important factor to consider when choosing textured paint colors. Chenal Painting can help you choose the finest color that suits the interior or exterior painting of your home well.
Common Types of Textured Paint
There are several types of textured paintings that you can use to hide flaws and complement the interior or exterior walls of your home. Here are some of the most common types:
Popcorn Texture: Spraying a popcorn-like material and water onto a surface creates a popcorn texture. It can be used to hide small wall flaws. Popcorn is a great choice if you want a texture type that will give you a dynamic look.
Sand: Sand texture paint, which is textured with tiny sand grains, gives walls a rough appearance. If you need a rustic or beachy vibe, this color is for you.
Knockdown: A trowel or roller flattens a thick layer of joint compound or texture paint to make the knockdown texture. This makes a surface with random patterns and lines.
Faux Finish: Paint with a faux finish texture can be used to make a surface appear like wood, leather, or brick. This paint can make a variety of textures and patterns.
Venetian Plaster: Venetian plaster is often used to create the appearance of marble or other polished stone. It is troweled on and buffed to a mirror finish.
Stucco: This paint gives the surface a stucco-like roughness and substance. This material is popular for its ability to impart a weathered aesthetic to both internal and exterior walls.
Cover All Imperfections in The Wall or Ceiling With Textured Painting
Textured painting can hide all flaws or imperfections of the both interior and exterior walls of your home. If you have cracks or defects in a wall or ceiling, all you need is a professional at Chenal Painting, who can recommend the best textured paint that complements the colors of your home's surroundings.
We also assist our clients with interior painting, exterior painting, commercial painting, residential painting, cabinet refinishing, and more in Little Rock, Bryant, Cabot, Benton, and other AR areas. Whenever you need our assistance, simply dial 501-830-4050 or click here for more information.