Painting Service for Stairway Railings in Around Little Rock AR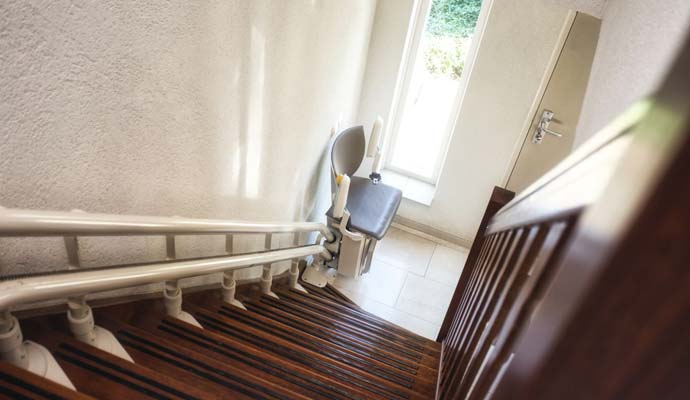 Painted stair railings surely upgrade your home's artistic view and add significant value. If your home is well furnished and has a good interior painting but your stair railings are not well painted, your whole effort to make the interior look outstanding will be wasted. A good painting also increases the life span of the railings.
If you are thinking of painting your stairway railings, you should better hire a professional to do the job best for you. The professionals from Chenal Painting Company are well trained and experienced to give you the best service and gain your satisfaction.
If you are looking for a professional painter around greater Little Rock of Arkansas, call us at 501-830-4050 to get our painting services. Click here to get a free estimate.
Steps of Stairway Railings Painting
Our trained professionals will follow the following steps to paint your stairway railings. They will
Work in Sections.
Lightly sand and clean.
Prime all railing components.
Apply paint and finish balusters first.
Use artist brushes to cut in the dark paint.
Protect railing with a topcoat.
Why Choose Chenal Painting?
The followings are the reasons for which you can choose us without any doubt.
Decades of experience
Work for customer satisfaction
Work Place Ethics
Courteous and conscientious crews to care for you and your property
Punctual crews who follow your schedule and hours of operation
Clean and respectful crews to both the environment and the workplace.
Flexible Scheduling
We can start your project when you are ready.
Option for work after business hours and on weekends to complete the project
Rely on Us for Painting Services
Our professional painters are updated and they have the latest and modern equipment to provide the best painting services in Greater Little Rock, including Benton, Jacksonville, Roland, and other cities of our Arkansas service area. We are determined to satisfy our customers. Our team has vast experience to meet our customers' demands. Call us at 501-830-4050 to know more about our painting services. Click here to get a free estimate.