Interior, Exterior & Commercial Painting in Little Rock, Conway, & Benton
Outdated & Old wallpaper Removal in Little Rock, AR
Wallpaper adds a vintage charm to your interior. Some like to decorate their house with modern-style wallpapers, while others prefer classic appearances. However, sometimes whether you just grow tired of your wall décor and want to re-paint the wall. Or if you've recently moved into a home with old wallpaper all over, it needs to be removed completely. Removing old wallpaper sure seems like an easy job, but it is actually far easier to say than to do. If you're not careful enough, your interior painting project might become much more time-consuming and expensive.
Therefore, hiring a professional is the best way to go if old wallpaper is standing in the way of a fresh coat of paint. Chenal Painting is one of the most popular commercial & residential painters in Little Rock, Conway, & Benton, Arkansas. We offer superior quality interior and exterior, residential and commercial wallpaper removal, and painting services. So if you reside near our service area, feel free to call us at 501-830-4050 or contact us online by clicking here!
Why Outdated & Old Wallpaper should be Removed By Professionals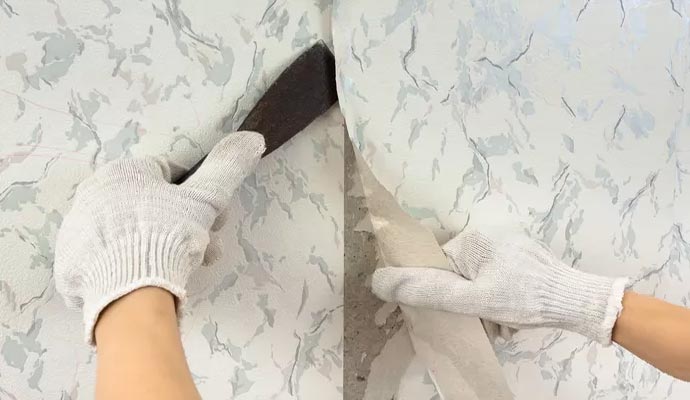 Nothing beats the excitement of decorating your home the way you want it. Sometimes it involves removing old and outdated wallpaper and repainting the interior. But this process needs to be done with proper care to avoid further damage. Professionals make sure the wallpaper is removed perfectly without any damage to your home. Here are some of the reasons why you should remove wallpaper professionally
Saves you time and energy
Offers additional clean-up services
Prevents any damage to your wall.
Improves the appearance of your interior
Offers free consultation and quick removal service
Chenal Painting Company is Your One-stop solution for Wallpaper Removal
Chenal Painting provides effective wallpaper removal, interior, and exterior painting service for residential and commercial properties. With our ongoing comprehensive quality control program, our expert painters ensure 100% customer satisfaction. So, if you are looking for the best wallpaper removal services in Little Rock and nearby areas, don't think twice to call us at 501-830-4050 or contact us online to book our services.