Painting Shiplap Ceilings in Little Rock, AR
Shiplap is a type of wood paneling that is constructed out of long, horizontal panels with a space between them. It is especially popular in locations with harsh weather since it is quite effective at weather protection. Painting the shiplap ceiling gives the area a completely different vibe. Shiplap painted white can give the area a contemporary vibe, whilst pastel hues complement rustic design. Bright shiplapping can also work nicely in children's bedroom.
So if you want a different touch to your house or want to repaint the cracks in your shiplapped ceiling in your house in Little Rock, or other nearby AR cities, then look no further. Chanel painting is the one stop solution to all your problems. We provide the best shiplap painting services with the best equipment in town so that you are fully satisfied with our service. Call us today at 501-830-4050 to avail of our services.
Why Choose Us?
These are the reasons why, above all other service providers, you should pick Chenal Painting for painting services in industrial parks: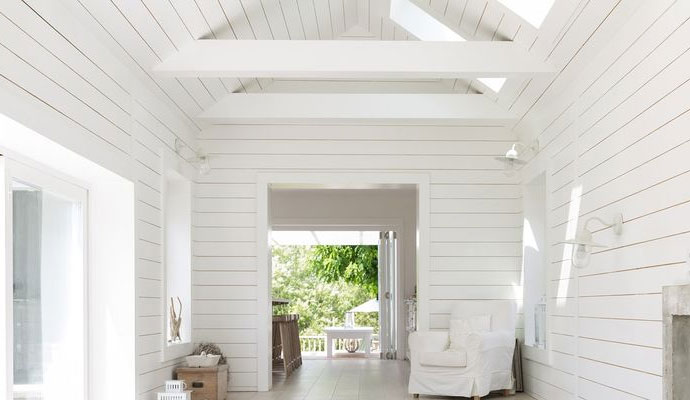 Workplace Ethics- Chenal Painting's friendly and conscientious employees care about you and your belongings. On-time crews will work with your schedule and operation hours. There will be teams who are ethical and respectful of the environment and the workplace.
Experience- Our employees have decades of painting experience between them. Because we understand that the devil is in the details, we guarantee your pleasure with your painting project.
Scheduling Flexibility– We can begin working on your project whenever you are ready. We may work after hours and on weekends to complete the project with as little inconvenience to you or your business as possible.
Rely On Us for The Best Shiplap Ceiling Painting Service
Chenal Painting has been providing the best painting services for textured painting, matte paint, gloss paint, shiplap ceiling painting, etc. in Sherwood, North Little Rock, Jacksonville, and other cities in AR. Call us today at 501-830-4050 or contact us online to know more about our services.